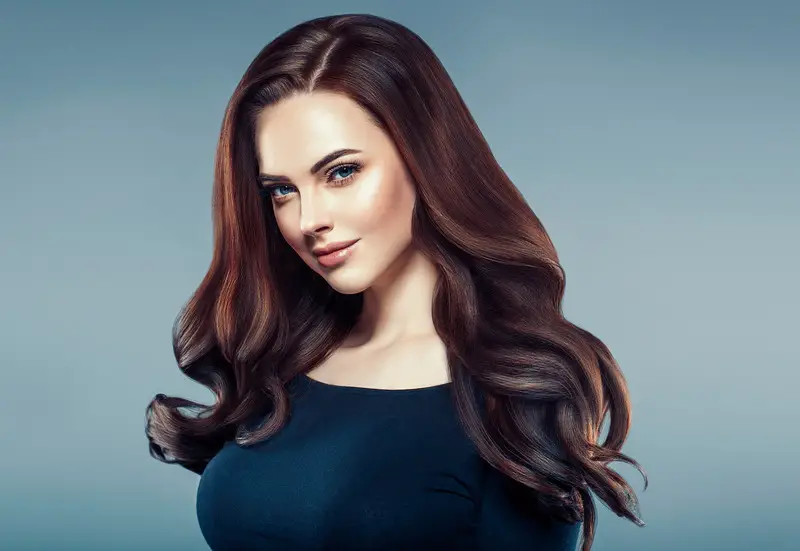 Different types of curling irons are used for different shapes. 2-inch curling irons are used for fat curling. This is suitable for medium and long hair. It creates waves or simply round the ends of hair inward. This is an excellent touch up tool. Before curling hair, we need to know how to use it and what the precautions are.
Things we need
To start curling hair, some preparation is needed. The necessary things are:
Heat protecting serum
Large brush
Hairspray
Rubber band
Punch clip
2-inch curling iron machine.
Steps
Step 1: Brush hair thoroughly with a large hairbrush.
Step 2: Spray heat protecting serum all over the hair and try to mix it properly.
Step 3: Take half of the hair and tie the upper half of the hair with a hairband. If there is short hair on the front side, then make them manageable with punch clip.
Step 4: Then divide the lower part of the hair into two sections equally.
Step 5: Then brush one section of hair properly.
Step 6: Take a section of hair about one inch wide and wrap it around the machine.
Step 7: Wait a while.
Step 8: When one section is done, spray hair setting serum over that section.
Step 9: Do the same to another section of the lower part of the hair.
Step 10: Then untie the upper portion of hair.
Step 11: Also divide the upper part into some sections.
Step 12: Start curling hair from that part, which contains short hair.
Step 13: This upper section also needs to be sprayed with hairspray
Step 14: Finally spray hair setting serum all over hair and shake it to get a bouncy hairstyle.
Cautions
As, curling hair with an iron machine is not a permanent one, so there are some precautions to get fairly curly hair.
Wrap the selected section of hair from the top of the hair to avoid burning the bottom of the hair.
To avoid tangling, try to curl one section from the right side and another one from the left side and continue.
Don't forget to use hairspray for long-lasting
Take the same amount of hair every time.
Find our recommended products in this article.
---
---