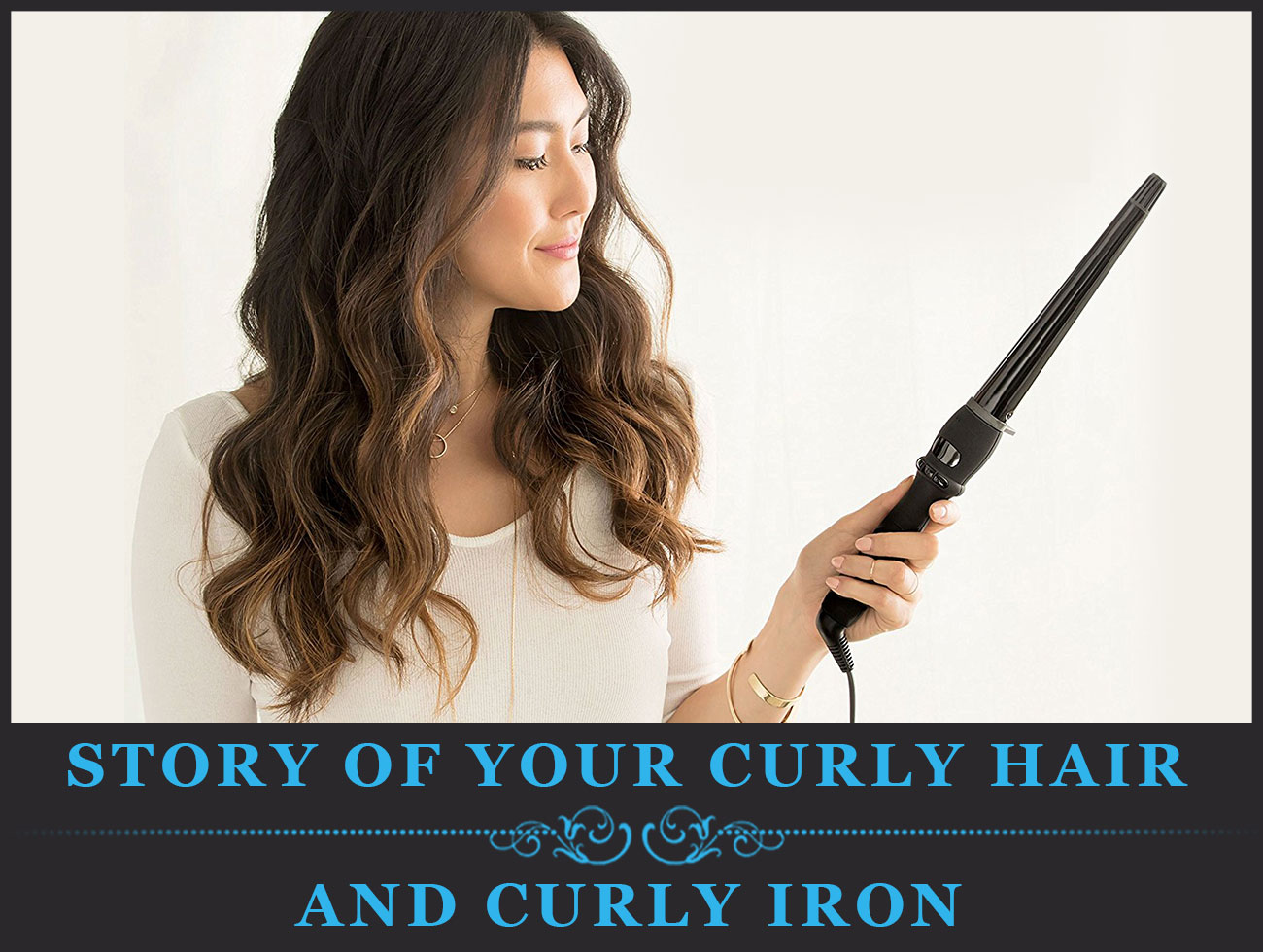 Every curl pattern is uniquely different from another curl. It will give dissimilar looks and compliments. Women have to consider some facts in their mind to look more fashionable when they curl their hair.
Features of Perfect Curling Hairstyle
What type of hair you have? The hair curliness, thickness, color, size define the type of your hair.
What kind of curl you want and which one is suitable for you? The shapes of your face, color tone, weight, height, personal preference are the considerable facts here.
What and which curling iron is suitable for your hair and curling hairstyle? The barrel size, material, temperatures setting are necessary for curling.
There are lots of beauty blogs, videos, articles, and reviews on the internet from where you can collect this information but not together. Here I am going gift you a full package of information that helps you to decide your curling hairstyle. So you can quickly pick your perfect hairstyle and make your hair curly to look more beautiful.
There are major three types of curly hair. Under these individual categories, there are other more different curly hairstyles. This will help to understand easily. Every type is described by mentioning factors of perfect curling hairstyle.
A. WAVY HAIR:
Wavy hair refers to the shape of the letter 'S' with a lengthy pattern. Simply it is not straight from root to end. This type of hair should use a light organic style. It doesn't weigh hair down. Just scrunch the product in for the perfect lift for wavy. Women for wavy hair choose mousses, leave-in serums, and heat protectants for reducing frizz. They also avoid some chemicals like silicones and sulfates. There are some variations in wavy hair according to its pattern of curling.
Let's discuss this.
A1- Gentle & Relax Wave
Wavy loose hair to most similar to straight hair but it has a gentle and relaxed bend. This hair is very easy
to manage and do style. The shape of this hair is slight 'S'. It usually lacks volume and fine in texture. So give it more volume look a shoulder length and cut it the most flattering and fashionable look for go. It is also the best style of long hair because it brushes out for a soft twist at the end of the hair.
Tricks for Gentle & Relax Wave:
Use lightweight jojoba oil and sulfate-free shampoo
Refresh with a styling cream for moisture and reduce frizz
For this wavy hair, you need 2" inch barrel curly iron.
Celebrities: Naomi Watts, Vanessa Hudgens
A2-Large & Loose Wave
Wavy, curly hair has mediumwave and thickness. It looks like a more prominent "S" shaped
pattern. It provides a 'beachy' wave with a slighter frizzier. This hairstyle looks gorgeous with a little bit of style for all seasons. Women with various types of shapes can try this wavy hair because it is suitable for all shape. It makes to add restrained form, especially for long hair. This hairstyle leaves loose or combs through for a tousled look
Tricks for Large & Loose Wave:
Firstly use, Dry shampoo is preferable to absorb excess scalp oil and it makes the wavy more volume.
Then, Use creamer moisturizer for reducing frizz. Use cleanser that has citrus oil and honey for hair shining
Do protein treatment with egg, mayo, and yogurt for softness.
To get wavy, curly hairstyle 1.75" inch barrel size is most comfortable
Celebrities: Jennifer Lopez, Aly Michalka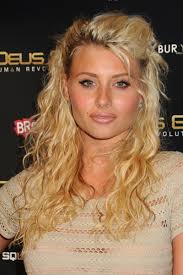 A3-Large & Voluminous Curl
The coarse wavy hair refers to recognize as tight "S" shape. It is almost similar to curly hair.
So the texture of the hair is frizzier and thicker. To make a beautiful wavy rigid one should make it bouncy and keep the hair long to weight it down more. So the wavy looks more natural and shiny. For bouncy girls use the finger to rake loosely added body.
Tricks for Large & Volume Curl:
Try to use jojoba oil and argan oil for frizz-free moisture that makes wave for light
Apply protected products into hair section by section to promote more defined wavy
Once in a week try to deep condition with egg protein and avocado
Should 1.5" barrel sized curly machine to get this curl
Celebrities: Shakira, Taylor Swift
B – CURLY HAIR
Curly hair is defined as a loopy "S" pattern. It is springy curly hair that forms spiral or ringlets. The Curly hairstyle looks the much-defined twist. So it easily gives a fashionable look in its natural trend without the blow dryer. It is not only coarse to manage but also soft and fine hair. It gives a less shiny look rather than straight or wavy hair. The most concerning factor of curly hair is frizz. It needs extra moistures to manage frizz and also avoids hard chemicals hair care product that makes it dry. Curly hair should be applied a cream or jelly product to hair and shake for volume or smooth for control. Based on pattern and texture and nature curly hair has some divisions that need different definitions and care. They are following
B1- Medium & Loose curl
It is fully curly hair with defined waves. Loose curls are naturally big, loose and much shiny. It can be
thick and full of lots of bodies, with a defined "S" model. It also tends to be frizzy as it is a combination of curl and wavy pieces. To make more stylish with this curly hair use the scrunches method to do style. This hair is comfortable for the casual look. This curl is suitable for short and medium hair. It is perfect for retro waves and "beachy" style. This texture is easy to straighten but also susceptible to heat damage. This curl is also known as stretched or loopy curl.
Tricks for Medium & Loose curl
Use gel and cream that have light moisture and separate curl
Use cleanser and conditioner that has almond oil avoid sulfate. Apply hair care product to wet hair.
Use microfibers towel to squeeze curls while pushing strands up toward the scalp.
Need 1" barrel size curly iron to make this hairstyle.
Celebrities: Debra Messing, AnnaLynna Mccord
B2-Full Curl & Defined Wave
Rounded body full curl is medium type curl which is known as Curly Spirally. This vintage curl is perfect
for making a structure spiral. It keeps defined for curls or brushes loose for all-over texture. This curl starts from bouncy ringlets and to tight corkscrews. The texture of this curl is sharper size than others. It is dry and of course frizz. Proper care and styling make this hair an elegant celebration look. It will face a little bit difficult to manage and straight or curl styling since it is curlier.
Tricks for Full Curl & Defined Wave
Use double creamy gel with leave-in conditioner and deep clean shampoo that makes curl bouncy without sticky residue.
In wet hair use extra moisture for reducing frizz. Once in a week do oil treatment.
Try to avoid brush on dry hair.
Reduce tangles by sleeping on a satin pillow.
To get curly spirally hair one should use ¾" inch curly iron.
Celebrities: Keri Russel, Melina Kanakaredes
B3- Vintage Curl & Textured Wave
Curly kinky hair is tighter corkscrew curls with lots of volumes. This curl has a smooth frizzy stand or
spruces uptight curls. It is the thickest and most prone to frizz curly hair. Usually, this tight curl is very fine in texture but very hard to straight. The circumference of this hair is like a pencil or straw. Though making this kinky curl is also difficult curly kinky hair is famous for its spontaneous look. Protecting and styling this curly hair need some extra attention. So providing some shortcuts for managing kinky curly hair.
Tricks for Vintage Curl & Textured Wave
Clean this curl properly with deep conditioning so that the moisture is locked. Detangle hair with a lot of conditioner in your hair and use a comb
Regularly use cream, butter, oil for smoothness
Don't brush when the curl dry
Reduce tangles by sleeping on a satin pillowcase or wrap hair in a satin cap
You need curling iron that has 5/8" barrel to make this corkscrew curls
Celebrities: Tracee Ellis Ross, Heather Headley
C-KINKY HAIR
Kinky hair is the highest level of curling. It is very wiry, tightly coiled, and fragile. It has a visible "Z" pattern. It appears to be coarse, but the texture is very fine. This hair is easy to be damaged by brushing, curling blow drying, straightening. This hair shrinks up to 75% of the actual hair length. The circumference is a very crochet needle or even smaller. This hair needs hydrate strands often with an organic-based conditioner to prevent tangles and excessive dryness.
C1-Smooth & Tight Curls
Cole curly is kinky type hair with many short "S" patterns. The coil is very tight and will
spring back when it is pulled. The texture of the hair is fine like cotton. It still has lots of frizz. It has less defined curl then coiling. This hair doesn't maintain moisture in loose style as well as braided, or twisted styles do.
Tricks for Smooth & Tight Curls
If your hair is excessively dry, heat or color damaged, we suggest to use the Deep Conditioning Treatment as your daily rinse-out conditioner and To Shea as your leave-in.
Use cleanser to prep hair and nourishing shampoo for healthy and bouncy look
Comb hair when it is wet and handle towel carefully
Need a curly machine with a 3/8" inch barrel to make this curl. It is the mother of all curly hair tools.
Celebrities: Esperanza Spalding. Teyana Taylor
C2-Tight & Kinky Spiral Curls
Cole ziggly hair is very tightly kinked and will rarely clump without styling. The shape of the hair is
'Z' pattern with less defined curly and the hair bends with very sharp angles. This hair suffers a lack of smoothness and very easy to be broken. So choose thick cream based on products that help hydrate and style hair and have fun with your kinky ziggly crimpy hair by utilizing all style out methods.
Tricks for Tight & Kinky Spiral Curls                               
Use a sulfate-free shampoo to prevent stripping moisture from coil ziggly hair
Apply rosemary oil for smoothness
Use deep conditioner and gel for enhancing shine
Here also needs 3/8" inch barrel sized curly iron for this hair to get tight kinky crimpy curl with rake through full volume
Celebrities: Shingai Shoniwa, Michelle Obama
---
---