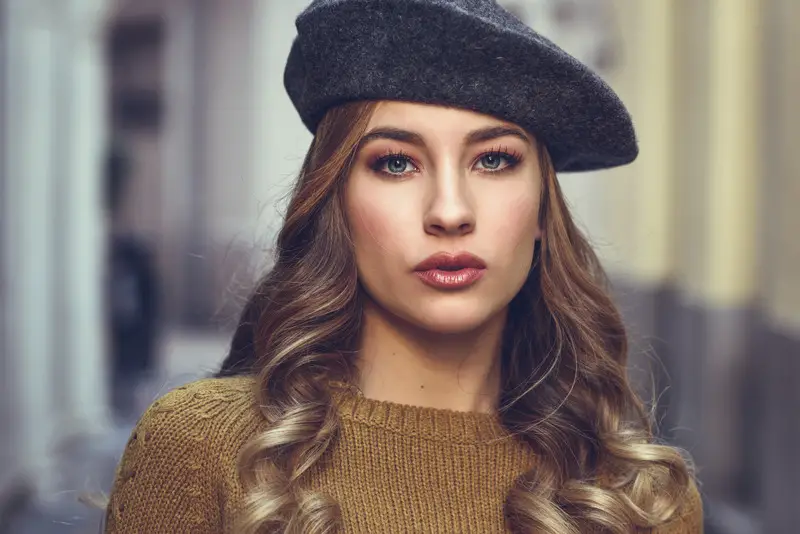 Undoubtedly, Bed Head is a pioneering brand in curling iron aspect as it has a line of outstanding curling as well as styling gadget. These professionals as if high performing products have been startled the hairstyling obsessed people with their work efficiency. Bed Head products have been grabbing the top position of millions of buyers from almost a good decade or so. Superior performance, sleek external appearance and a moderate price range along with all the fundamental features have enhanced the brand value.
Still, some of the Bed Head curling irons are reported as a black ship due to their bad performance. Bed Head Epic Volume is such a kind of product that was launched with the usual high hopes but the scarcity of some fundamental issues and lack of generating quality curls could not convey good names for this product.
Negative Aspects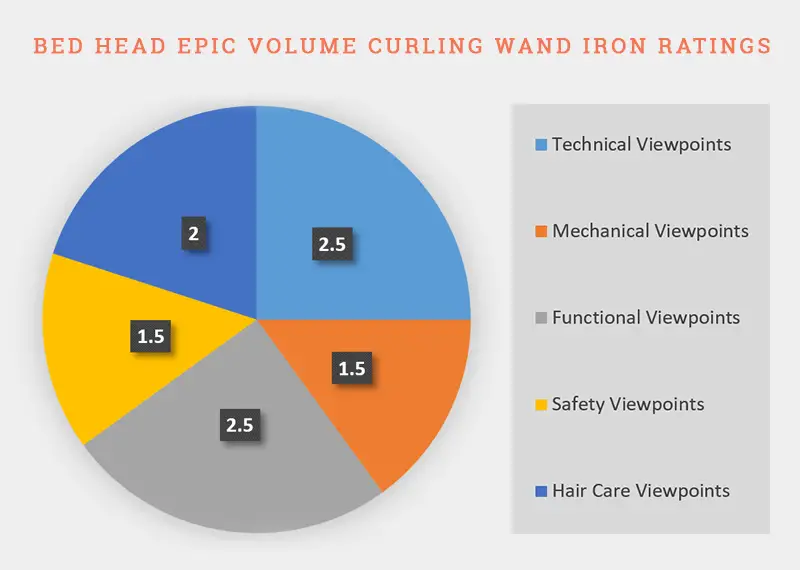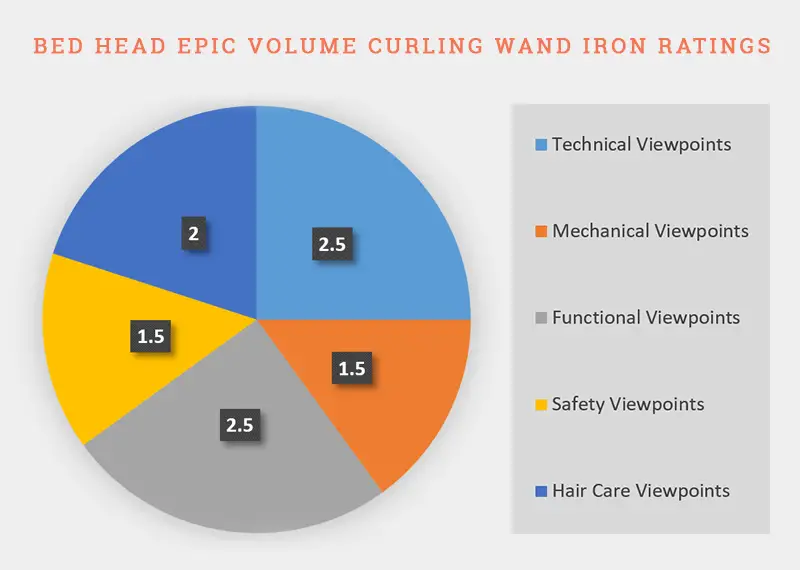 Technical Viewpoints
Lacking  in Multi Heat Settings
Absence of Some Hi-Tech Aspects
The most prominent feature that holds the product back from other products is the disability of ensuring proper multi heat settings. However, this product promised this feature but reportedly; this promise appeared to be a fake one. This curling gadget cannot adjust the heat. Whether it becomes overheated or lower. Somehow, this feature does not function properly in this project. There might be some manufacturing defect or whatever the reason is this kind of inconvenience cannot be tolerated.
Now day's curling irons are witnessed to use even rocket science in their techno aspects. Where the other curling irons promise so many next-generation techno, this curling iron promises some basic ones. Moreover, this curling iron does not perform the basic ones perfectly. This curling iron lacks techno aspects like single pass heat settings, auto-rotation technology (most demanded one) and many others. However, we cannot deny the lower price rate of this product but even in this price range, there are scopes to serve with some better techno features.
Sectional Comment and Ratings: Below Average, 2.5/5
Mechanical Viewpoints
However, this product promises to ensure a temperature range, which is up to 400F, but it does not heat up to that extents. Users have experienced this product not to heat up according to their promised feature. Thus, it fails to create firm and quality curls.  We all know the importance of temperature in maintaining curls' quality and durability. We all know the quality, durability of curls and the temperature range goes hand in hand. This inconvenient temperature lacks the core work of producing perfect curls. It is indeed a serious drawback.
Sectional Comment and Ratings: Highly Depressive, 1.5/5
Functional Viewpoints
Deteriorate Curls
Less Durability of Curls
Generates Finite types of Curls
As it lacks a moderate temperature, it cannot produce perfect curls. The temperature range and the perfection of curls are interrelated. Without a perfect temperature range, you can never ask for perfect curls. As this product is not up to the expectations in temperature matters, it eventually became depressive in generating perfect curls.
Again, the temperature issue rises, as this curling iron cannot ensure the durability of the curls. Due to the lower temperature range, the curls do not stay long. According to reports, the curls end highest for 2 to 3 hours. After this limited period, your hairs come to its natural condition. This is so damn disgusting.
Lower temperature range cannot cover every type of curls. Therefore, this curling iron does. It cannot ensure its user's multiple styles of curls rather the imperfect temperature creates just loose waves.
Sectional Comment and Ratings: Impecunious, 2.5/5
Safety Viewpoints
Absence of Digital Temperature Clock
Absence of Clamp
This curling iron does not have any digital temperature clock to show the exact temperature level so that the user can be aware of the temperature. Absence of a digital temperature clock can lead your styling to hair burning.
Clamp is an essential part of every curling iron. Though somewhere the clamps disturb your styling a bit, they have great safety values. However, this curling iron does not have clamps and this abjection threatens the safety factor.
Sectional Comment and Ratings: Inconvenient Safety issues, 1.5/5
Hair Care Viewpoints
Defective multi heat settings result in uneven heat throughout the barrels.  As a result, it creates hair damages and ends up splitting hairs. Sometimes uneven heat can badly burn hairs.
Sectional Comment and Ratings: Below the Expectations, 2/5
Price and Warranty
However, the price seems to be very low but according to the abjections stated above this curling iron does not surely worth the money.
This product ensures a one-year warranty.
Creditable Aspects
Tourmaline Ceramic Technology
Presence of Volumizing Properties
This curling iron supports both the AC and DC voltage that means you can use it anywhere in the world.
Tourmaline Ceramic makes the hairs silky, smooth and super soft. It also prevents hair damage.
This curling iron is a master in volumizing aspects. This one is a Volumizing expert. It is specially designed to add volumes to thin hairs.
Bed Head Epic Volume Curling Wand Iron Reviews
Product Name: Bed Head Epic Volume Curling Wand Iron Reviews
Product Description: Please see the above product specification
Price: $
Currency: Check the latest price from Amazon
Availability: InStock
Technical Viewpoints

Mechanical Viewpoints

Functional Viewpoints

Safety Viewpoints

Hair Care Viewpoints
Summary
According to the sectionals ratings the Bed Head Epic Volume Curling Wand Iron, Green Apple Handle Curling Iron gets an average of 2 out of 5. This poor rating is convenient enough to perceive the wastage and bad consequences of buying this product. Rather the buyers can buy the Bed Head Curlipops 1" Curling Wand curling iron in the same price range along with all the fundamental and additional features that this curling iron.
Comments Rating
( reviews)
---
---