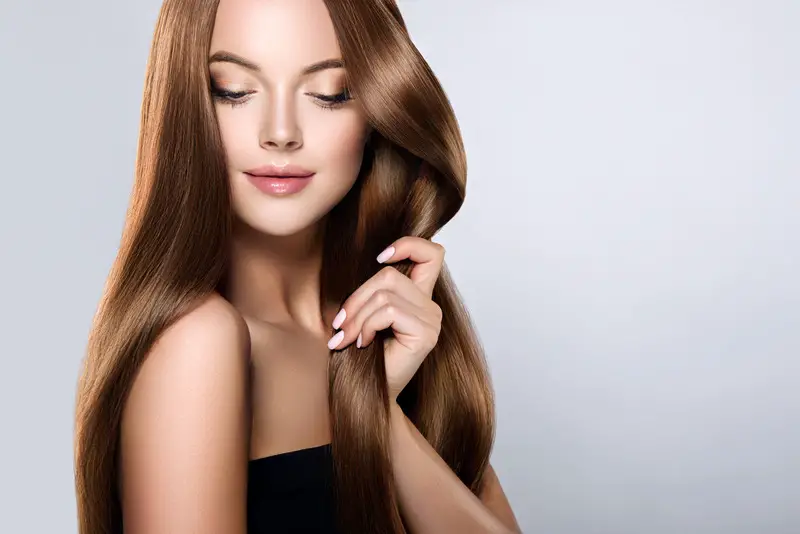 Managing long hair is always a hard task. And this becomes harder when it comes to sleep with it. Your hair can be damaged even when you are in sleep! So, taking the right care is mandatory if you are aware of your hair health. So, how you can take care of your long hair at your sleeping time? We have found some awesome ways to keep your hair in good condition while sleeping at night.
John Frieda Frizz Ease Extra Strength Serum
L'Oréal Paris EverStrong Sulfate Free Break Proof Lotion, 4 fl. oz.
Savena 100% Mulberry Silk Night Sleeping Cap
Tips For Taking Care Of Your Long Hair
Chane the Pillow Case
Hair damage split ends, and breakage of strands are some common problems of long hair. And these occur a lot when you are using the traditional cotton pillowcase. Cotton pillowcase grips the moisture from your strands and your hairs get lots of friction while sleeping on it. This leads to damages, dry and tangling hair.
So, if your pillowcase is made of cotton, replace it immediately with a silk or satin one. No matter how long your strand is, a silk or satin pillowcase can help to keep your long hair getting messed up and offers very little friction.
Do Not Go to Bed with Wet Hair
Excessive water is the ultimate enemy of all types of hair. And it becomes worst for the long strands as it takes longer time to dry out. Besides, many of us have the habit of going to bed just after showering and falling asleep before the strands dry.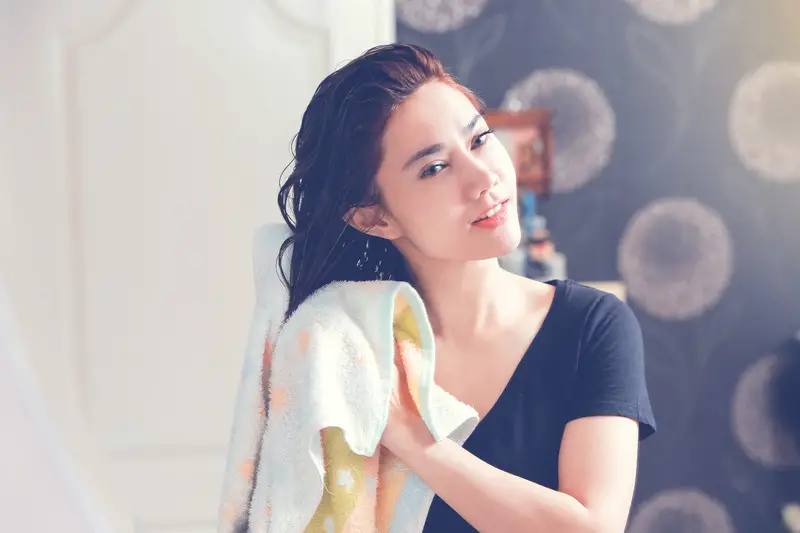 As our mothers scolded us for this bad habit at our younger age, hair experts also blame us for still having this bad practice. They forbid to sleep on wet hair because if you do so, your hair will dry incondite or like crazy. And the next morning, you have to use hair straightener or curling iron or other hair tools on that hair, which will do more damages in the long run.
Use Hair Serum before Going to Bed
Sleeping with long hair with no care or without any extra protection, your hair gets frizziness also. Applying a hair serum like John Frieda Frizz Ease Extra Strength Hair Serum can help you get rid of the dryness and frizziness. After using this at night, you will wake up with softer, healthier and silkier hair in the morning.
Apply a Hair treatment
Another good way to take care of your long hair while sleeping is: using hair treatment before heading to bed. It will beautify and take care of your long strands over the night with the eight to ten our of its magical work. Take a dime-sized amount of nourishing hair treatment like L'Oréal Paris Everstrong Break Proof Lotion, and use it onto your dry long hair just before going to your bed. Keep in mind that, do not use this just after your shower. You need to allow some time to dry out your long strands or blow dry it and then apply the treatment.
Put It in a Bun
One of the easiest ways to tie your hair before bed is making a bun. So, the hair does not get along the face and neck. It can make you your sleep a lot more comfortable plus it also can save your hair from damage. If you sleep with your untie hair your hair can be severally damaged. Besides, split ends and hair breakage are another two common problems that occur when you do not tie your hair while sleeping.
Loose Braid
Sleeping in a bun is not comfortable for everyone. Really long hair makes pretty heavy bun which can cause headaches to many of you. Instead of braiding the hair is another good choice. You can do a French braid, normal braid, two-sided braid or as you wish. You can also leave the ends of the hair as much as you want so that there will be less tension.
Do not braid wet hair. And it will be wise if you do not braid all the way to the ends. Keep the braids lose to avoid breakage.
Cover the Hair
Covering the hair is another good option if you do not want to tie up your hair. You can use caps or scarfs. It will protect the hair from breakage and split ends. Prefer using silk as the cover. Because silk fabric causes fewer frictions and damages than cotton. A silk scarf will prevent the hair from rubbing with your pillowcase as well (if you do not have a silk pillowcase). You can try this Savena 100% Mulberry Silk Night Sleeping Cap for Long Hair.
Spray on Dry Shampoo and Do Scalp Massage
If you normally use the dry shampoo in the morning, change your routine from now on. Spray dry shampoo on your long hair at night before going to sleep and the shampoo will work all night to grab the excess oil at your roots and refresh your locks. Besides, it is harmful to your strands if you sleep with an oily scalp.
Spray the dry shampoo from 6 to 8 inches away from your head and spray it directly on your oily roots. But keep in your mind that the dry shampoo is not a replacement of your regular hair washing shampoo.
And a quick scalp massage can have a major impact in terms of keeping your hair health in good condition. If you do a scalp massage on your long locks by yourself before going to bed, it will stimulate the blood flow to the hair follicles. And this will help to produce thicker and healthier hairs.
Last update on 2023-12-03 / Affiliate links / Images from Amazon Product Advertising API
---
---