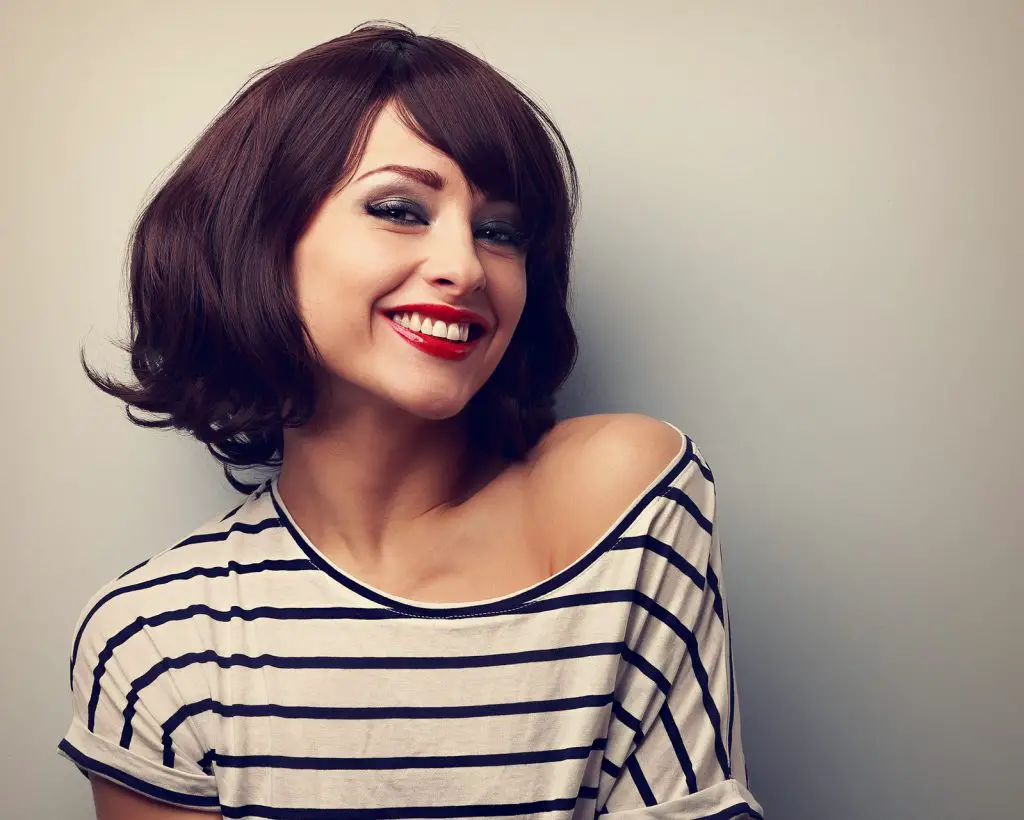 One of the hottest trends in social media right now is the "#short hair, don't care "trend, and if you also want to go by the flow and chop off your locks for a more carefree and fun vibe, it's high time you visit your hair salon.
But before cutting off your hair hastily, learn the most effective ways to maintain and take good care of the shorter version of your manes so that they look appealing and at the same time super healthy.
Conair Salon Results Metal Round Hairbrush for Men and Women, Hairbrush for Blow-Dry Styling and Short Hair, Color May Vary, 1 Pack
Living proof Perfect Hair Day Triple Detox Shampoo, 5.4 Fl Oz
Drybar Detox Dry Shampoo. Oil Absorbing and Volumizing
DuraComfort Essentials Super Absorbent Anti-Frizz Microfiber Hair Towel, Large 41 x 19-Inches
Remington D3190 Damage Protection Hair Dryer with Ceramic + Ionic + Tourmaline Technology
Moroccanoil Intense Hydrating Mask, 16.9 Fl. Oz.
Conair Salon Results Metal Round Hairbrush for Men and Women, Hairbrush for Blow-Dry Styling and Short Hair, Color May Vary, 1 Pack
Living proof Perfect Hair Day Triple Detox Shampoo, 5.4 Fl Oz
Short Hair Care Tips
Comb Less Frequently
One of the major benefits of having short tresses (aside from looking young and fun) is that you don't need to brush them as frequently as you did with your long manes. The reason behind this is that short hair strands are less likely to form tangles and knots compared to long tresses and therefore, you can just run your fingers through them for a little shape and style.
Moreover, when you need to comb your hairs, we would advise you to opt for a brush with ball tips (like this Conair Professional Hot Curling Brush) as this brush not only smoothens the hair strands but at the same time also provides a massaging effect to the scalp for healthier-looking manes.
Wash as often as you need to
The most common drawback of having short hairs is that they tend to get dirty and collect debris at a faster rate than long manes. Also, the oil build-up is more at the scalp as more of the natural oils (produced from the scalp) can't get down the strands as they are not long enough; this makes your hair greasy and sticky. For these reasons, you would need to wash your manes more frequently than you did before to maintain their freshness.
Hair experts suggest using a sulfate-free shampoo and conditioner to maintain the moisture level of your hair even after you wash them on a regular basis.
We prefer this Living Proof Perfect Hair Day Triple Detox Shampoo for daily hair cleansing routine.
However, if you are not comfortable washing your manes every day but still want to enjoy a clean, fresh scalp and hair, use a dry shampoo (such as this Drybar Detox Dry Shampoo) to remove dirt from your hair without even wetting and washing them.
Use Less Product
If you are someone who has recently chopped off their long locks, we understand that you are used to putting on more shampoo and conditioner on your tresses. But now that you have less hair, putting on more products would only result in an excess build-up on your scalp which in return can cause excess hair fall and eventually baldness. Therefore, our expert team suggests that you start by applying less product and then add more according to your need.
This theory not only is applicable for shampoo and conditioner but it is also true for other hair products like serum, mousses, heat protectants and hair sprays.
Limit the use of Heated Styling Tools
Reduce the frequency of using hot styling tools to adorn your short tresses; no matter how great of a tool you use, heated tools always results in some damage to your hairs. And if by any chance, your styling tool burns your hair you don't have the option to chop them off with shorter hair as they are already very less in length.
Choose a haircut that doesn't require frequent styling, or use Velcro rollers (instead of hot rollers or curling irons) to adorn your short manes with different types of curls and waves for new hairstyles every day.
Use a Microfiber Hair Towel
Another way to limit putting heat on your manes is by using a microfiber hair towel to dry them quickly so that you don't need a hairdryer; this revolutionary hair towel soaks up almost 95% of the water from your short manes within minutes so that when you remove it, your hairs are slightly damp and requires very less to be fully dried.
Another thing about this towel is that it is gentle and therefore, doesn't cause any frizz and statics in your precious tresses.
We would suggest you this DuraComfort Super Absorbent Anti-Frizz Microfiber Hair Towel because of its excellent water absorption power.
On the other hand, if you have short curly hair, we would suggest you finish off the drying regime using a hairdryer that comes with a diffuser attachment (such as this Remington D3190 Damage Protection Hair Dryer); the diffuser enhances the curls and makes them look vibrant and pretty.
Take Deep Conditioning Treatment Regularly
Just because you have shorter hair now doesn't mean that you should forget about taking proper care of them. Use a deep conditioning mask once a week or once every two weeks to replenish the moisture and make sure that they look and feel flawless in every season.
Hair experts recommend trying out this Moroccanoil Intense Hydrating Mask infused with antioxidant, rich argan oil and nourishing ingredients, that improves hair's texture, elasticity and manageability..
Don't forget about Regular Trims and Follow-up Haircuts
If you love your new short haircut and want to sport it for quite some time, then it's always advised to book and visit your hairdresser on regular basis to avoid any awkward grow-out phase and also to maintain the shape and size of your fun short manes.
A regular visit to a hair salon might seem a little high maintenance, but trust us; it's worth every penny you are spending.
Last update on 2023-11-04 / Affiliate links / Images from Amazon Product Advertising API
---
---