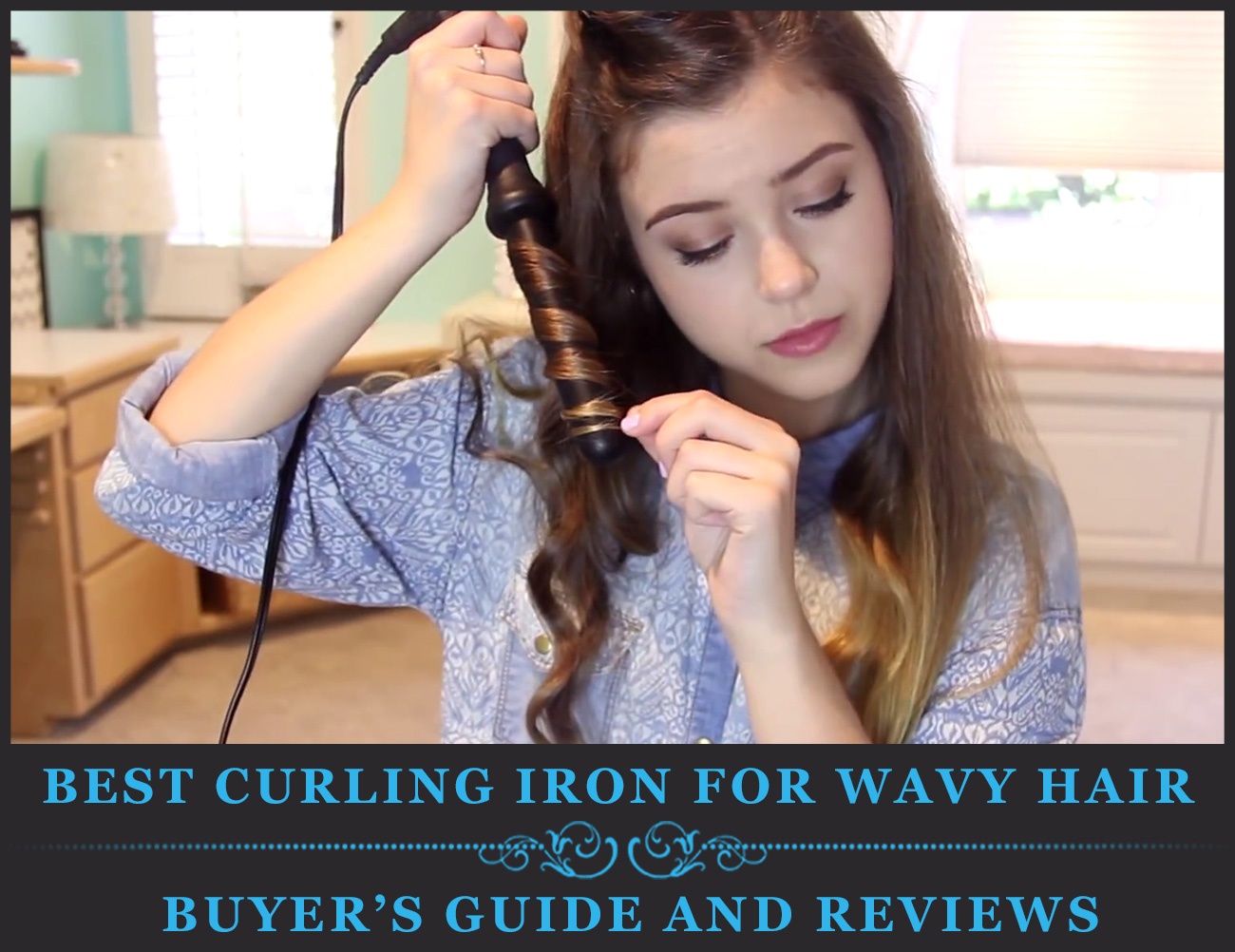 Lucky girl! You have the best possible hair in the world! You have an ideal hair for all sorts of styling. Just think about all the transformations of Madonna and you will know I'm not exaggerating. You can go from 'in your face Lady Gaga' to 'very Kim Kardashian' with ease, but it doesn't mean you can be careless! Otherwise, soon you may fall victim to over styling, harsh heats or chemical color treatments and become dry, dull, brittle and frizzy! So practice caution and be gentle with your hair. Always use quality products mainly made for your hair type and select professional standard styling tools to maintain those gorgeous tresses.
However, on your bad hair day, these following things may trouble you,
Itchy scalp: sweat and product residues may cause itchiness. Don't use a heavy product that suffocates the roots in the first place. Use shining serums only on the lower part of the hair
Dandruff: Dry scalp or greasy scalp, both can cause dandruff so keep your hair roots and scalp clean. You may use dry shampoo to avoid washing your hair but never keep your roots clogged
Dullness and hair fall: Over-styling, stressful and unhealthy lifestyle cause dullness and hair fall. Meditation relaxes and rejuvenates you while exercise promotes blood flow to the roots to make your hair shine and bounce with joy. A regular healthy balanced diet, as well as lifestyle, is the only key to lustrous, healthy locks
Preparation before styling:
Products: The product build-up often causes itchiness so don't over condition your hair. Yes, too much of a good thing can be as harmful as a bad thing. Again undernourished dry scalp leads to dandruff, so it's best for normal hair to buy shampoo and conditioner separately. This way you can use conditioner only when you need it; like maybe, twice a week. To avoid dullness stay away from high chemical shampoos that have lathering agents like sulfate or chemical treatments etc. Also, avoid worn-out styling tools that can damage hair due to uneven heat and hotspot. Drink plenty of water and eat healthy for healthy hair.
Styling tools: You should not take a chance with a styling tool that is not of professional standard. Your hair is too precious to experiment with worn out or low-quality tools! You need a curling iron that will give you salon standard steady high heat but gently. The curling iron that will give you lustrous, shiny damage-free hairstyles for your wavy hair type is given below:
Our Proposed Best Curling Iron For Wavy Hair

The reasons for selecting this model (Infiniti Pro by Conair Nano Tourmaline Ceramic Curling Iron) for Wavy hair:
The ceramic tourmaline combination of the barrel doesn't dehydrate your hair, eliminates damages due to a hot spot and leaves you with glossy, shiny curls. This professional standard curling iron is hot in just 30 seconds. It heats up evenly, and the constant heat recovery system maintains an even temperature for posh salon look. It has a 5-temperature heat setting reaching up to 400°F/205 degree Celsius approximately. It comes with five years of warranty which indicates its extra-long life. For your safety and convenience, it has auto shut off, 360° tangle-free swivel cord and a handy protective shield for safe storage.
Infiniti Pro by Conair Nano Tourmaline Ceramic 1-Inch Curling Iron – Check Current Prices On Amazon
Specific Barrel Size And Style Chart For Wavy Hair
This following style chart is exclusively made for wavy hair. If this is not your hair type, please don't follow this. This hair type has body and elasticity both so even second-day hair you may flaunt lasting curls.
---
---
Depending on hair length short, medium, and long hair owner must use a different curling iron to achieve the same hairstyle thus please follow the Style and Measurement Chart exclusively designed for your length of hair given below. Shorter hair should use a smaller barrel or big barrel with a smaller section for a noticeable hairstyle.
You must section your hair as consistently as possible for a balanced look. How big or smaller the hair sections should be will depend on the length of your hair as well as the barrel size you are using.
Although every rule has exceptions, in general, the larger the barrel is, the thinner the section of hair should be for visible effect. People with long hair have a little more liberty to use bigger barrels than shorter hair. In the end, it's all about looking fabulous! If you are still confused about how big or small the section of hair should be taken to create a particular style, please check the style and measurement chart below where we have given a specific width of the section of hair for popular styles in the following manner.

(big) section = the width of the section should be 2" approx."
(Medium) section = 1.5" approx.
(Normal) section = 1" Inch
(Small) Section = ¾" Inch, Approx. bigger than half but smaller than 1"
(Thin) section = ½" Inch approx
Style And Measurement Chart For Short Length Wavy Hair
Styles
Barrel size
Width
of
hair section

Gentle Relaxed Waves
1.5 Inch
Normal 1"
section


Large loose waves
1.5 Inch
Small ¾"
Section
Large voluminous curls
1.25 Inch
Normal 1"
section



Medium to loose curls
1.25 Inch
Small ¾"
Section
Full curls, defined waves
1.00 Inch
Normal 1"
section

Vintage curls, textured waves
½ Inch

Normal 1"
section

Smooth tight curls
¾ Inch

Normal 1"
section


Tight kinky spiral curls
¾ Inch
Small ¾"
Section

Style And Measurement Chart For Medium Length Wavy Hair
Styles
Barrel size
Width
of
hair section

Gentle Relaxed Waves
1.5 Inch
Medium
1.5"
section


Large loose waves
1.5 Inch
Normal 1"
section

Large voluminous curls
1.25 Inch
Medium
1.5"
section



Medium to loose curls
1.25 Inch
Normal 1"
section

Full curls, defined waves
1.00 Inch
Medium
1.5"
section

Vintage curls, textured waves
½ Inch

Medium
1.5"
section

Smooth tight curls
¾ Inch

Medium
1.5"
section
Tight kinky spiral curls
¾ Inch
Medium
1.5"
section
Style And Measurement Chart For Long Length Wavy Hair
Styles
Barrel size
Width
of
hair section

Gentle Relaxed Waves
1.5 Inch
Big
2"
section



Large loose waves
1.5 Inch
Medium
1.5"
section

Large voluminous curls
1.25 Inch
Big
2"
section




Medium to loose curls
1.25 Inch
Medium
1.5"
section

Full curls, defined waves
1.00 Inch
Big
2"
section


Vintage curls, textured waves
½ Inch

Medium
1.5"
section

Smooth tight curls
¾ Inch

Big
2"
section

Tight kinky spiral curls
¾ Inch
Big
2"
section

Tips and tricks:
If you have washed, conditioned and dried your hair then prepare your hair with heat protection serum before using hot styling tools. Don't use anything that will make your hair roots greasy, though.
On the 2nd or 3rd day, it's better not to use any styling product that may make your roots greasy. Tourmaline barrel ensures gentle damage-free styling, so you don't need to worry about damage due to heat.
Half updos are always a

very good time

saver as well as stylish, especially on the second-day hair.
Always curl away from the face and as close to the roots as possible for lasting curls
Let the curls lose by shaking your head as well as run your fingers through gently, especially if you want tousled beachy or bedhead look
Infiniti Pro by Conair Nano Tourmaline Ceramic 1-Inch Curling Iron – Check Current Prices On Amazon