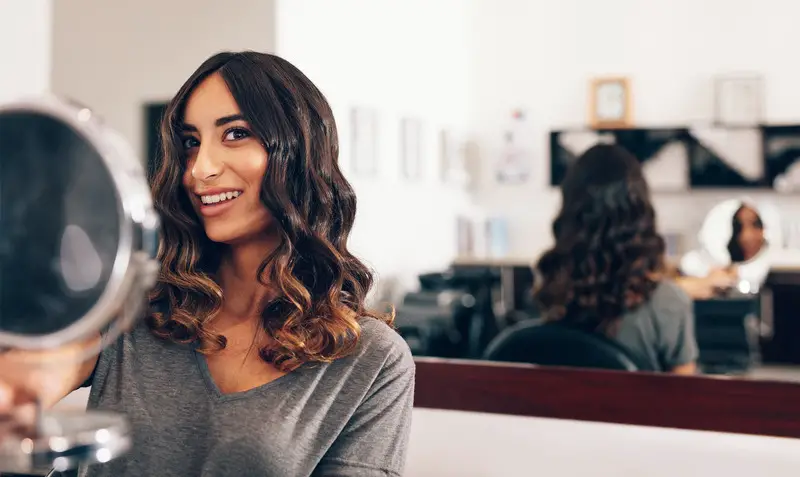 Helen of Troy is a world known brand because of its amazing curling irons that have created an ultimate buzz by working like a pro and maintained the brand value. However, in a team, not every player is the best one; there is always a black sheep in the team. Besides, Helen of Troy is not an exception to this saying as it has some bad performing products as well that have been failed to maintain its dignity.
Helen of Troy 1516 Curling Iron is one of the products that could not convey the good name of this brand like others. Lack of having the modernized features, deficiency in performance, severe hair care, safety and breakage issues have held the product back to meet up the basic expectations.
Name
Helen of Troy 1516 Spring Curling Iron, White, 1 1/4 Inches Barrel
Name
Helen of Troy 1516 Spring Curling Iron, White, 1 1/4 Inches Barrel
Negative Traits
Technical Viewpoints
Absence of Pulse Technology
Substandard Multiple Heat Settings
Absence of Heat Rheostat Technology
However, all the Helen of Troy products promise multiple heat settings to maintain or adjust the heat according to the users' need but this curling iron is witnessed to have a defective multiple heat setting. This technology does not work properly in this curling gadget. This faulty system decreases its product value as adjusting or having control over the temperature is important to create curls. As this curling iron ensures the highest temperature range it is very important to maintain the temperature otherwise it can cause hair burning. Thus, it needs to maintain temperature. Different curls demand for a different range of temperature such as loose curls demand lower temperature and spiral curls demand higher temperature. You need to set the temperature according to your curls' need. Thus, this defective to some extent affects the curling process.
Though almost all the Helen of Troy products have Pulse heat technology but this curling iron do not have this technology. This technology ensures a constant and radiant heat throughout the barrels no match her what barrel material is. That means it lessens the risks of daily damage. Evenly heated barrels refrains the hairs from being damaged even in contact with constant heating. That is not all with this technology. This technology also heats the barrels very fast and saves users' time as well. The absence of this technology has made this product a useless one.
This technology offers a sensor chipset that is set in the gadget. This chipset determines the flow of excessive that may harm the hairs and minimizes the temperature by stopping the flow. This technology has taken your styling with this curling iron a step further. Unfortunately, Helen of Troy 1516 Spring Curling Iron does not ensure heat rheostat technology as a result hair and hand burning are often witnessed.
Sectional Comment and Ratings: Depressing, 2.5/5
Mechanical Viewpoints
Appalling Barrel Material
Barrel material is the key feature in hairstyling. As the hairs come into direct contact with the barrel's surface, it very necessary to ensure a barrel material which is harmless to hair health. If the barrel material cannot convey benefits to hairs rather damages them, it will be a great loss to invest upon it. This curling gadget has Chrome plated barrels. Chrome-plated barrels come in the cheapest price rate but your saved money may get spent in later hair treatments that you will need as Chrome plated barrels damages the hairs. Chrome discharges positive ions that clog the cuticle and fail to maintain the moisture. As a result, your hairs may feel frizzy and lifeless. The positive ions take away the basic smoothness of your hair. Again, Chrome barrels do not heat up evenly. Thus, it leads your hairs to split ends and acute damages.
Sectional Comment and Ratings: Awful, 2.5/5
Functional Viewpoints
Limitations in Hairstyling
Creates Audible Sound
Breakage and Less durability
This curling has a 1.25″ barrel that is expert in creating longer curls. However, you cannot style your hair for shorter or medium curls. Again, this curling iron needs long or extra-long hairs to hold the curl perfectly. Therefore, it limits its user type and curl type as it is not efficient in generating shorter curls.
While operating the curling iron sometimes it creates an audible sound, which can be considered as noise. While styling hairs this continuous sound can appear as disgusting and disrupting.
The chrome-plated barrels are the main reason for breakage as per the experts. Chrome being a gemstone is corroded very easily. Eventually, it is damaged. This durability is something that can never be avoided.
Sectional Comment and Ratings: Inconvenient, 2/5
Safety Viewpoints
Absence of Auto Shut off Technology
Absence of Clamp
Absence of digital Temperature Clock
Auto shut off is a technology that automatically shuts the machine off after a certain period. This auto shut off technology avoids an unwanted accident such as an explosion.
This curling iron does not have any digital temperature clock to show the exact temperature level so that the user can be aware of the temperature. The absence of a digital temperature clock can lead your styling to hair burning.
The clamp is an essential part of every curling iron. Though somewhere the clamps disturb your styling, a bit they have great safety values. However, this curling iron does not have clamps and this objection threatens the safety factor.
Sectional Comment and Ratings: Bothersome, 2/5
Hare Care Viewpoints
This chrome-plated device creates uneven heat that leads the hairs to split ends and makes them frizzy. Again, the uneven barrels make hair damage, which later may turn out to be a serious issue.
Sectional Comment and Ratings: Average, 3.5/5
Price and Warranty
This product comes at a cheap price and offers a one-year warranty.
Positive Traits
This product features the Highest range up to 430°F
It supports the Dual Voltage System
Helen of Troy 1516 Spring Curling Iron, White, 1 1/4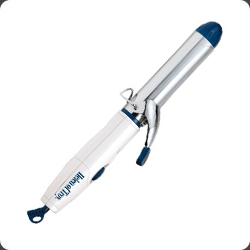 Product Name: Helen of Troy 1516 Spring Curling Iron, White, 1 1/4
Product Description: Please see the above product specification
Price: Check the latest price from Amazon
Currency: $
Availability: InStock
Technical Viewpoints

Mechanical Viewpoints

Functional Viewpoints

Safety Viewpoints

Hare Care Viewpoints
Summary
According to the sectionals ratings, the Helen of Troy 1516 Spring Curling Iron, White, 1 1/4 gets an average of 2.5 out of 5. With this poor review, it would be a foolish Decision to buy this product. Rather customers may go with the Helen of Troy Hot Tools 1-1/4 Inch Salon Curling Iron as it features all the latest properties in a moderate price range.
Last update on 2023-09-12 / Affiliate links / Images from Amazon Product Advertising API
---
---