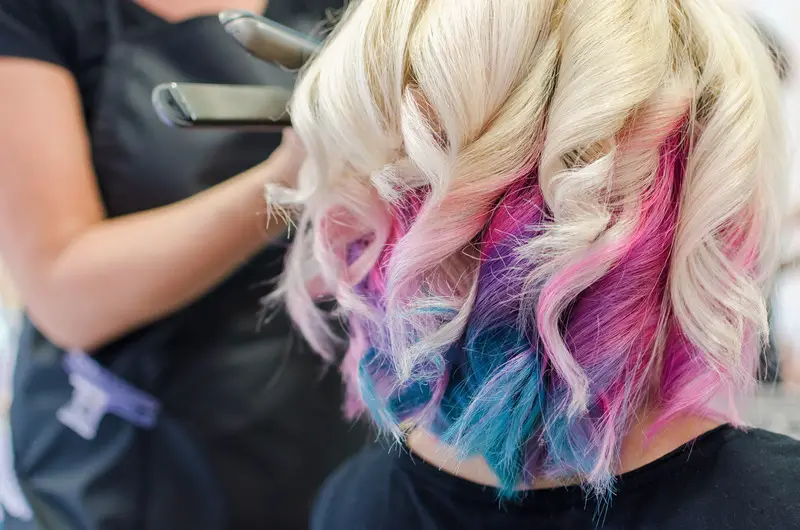 Your hair is the graffiti of God. It is an excellent part of your body at you are blessed with. Your hair makes you what you are. A good hair day can surely make you feel like you are the queen of the world and can achieve anything you want. That's why Kristy Fidanza has said, "Your hair is your best accessory."
When it's time to make your beautiful hair more beautiful and more diverse, you are ready to do almost anything. You are always willing to break the chain of dull hair. Sometimes, you curl it, straighten it, color it and what not. To ensure the perfect style for your hair and to ensure the proper health and safety of your hair, selecting the perfect hairstyle product is a must. And when it comes to curling your hair, choosing the perfect curling iron is the first thought that strikes your mind.
Here we are going to give you a complete review of a curling iron. The full ideas about this iron which will help you to a great extent. You can now decide if it's the perfect iron for you or not.
So, let's go:
Name
BaBylissPRO Nano Titanium Spring Curling Iron
Hair type
Suitable for any hair type. Thin, thick , dry, hard any hair type is fit for using this iron
Hair style
Vintage curl, textured wave
Specialty
Turbo heat button, sol-gel technology, 50 heat settings
Name
BaBylissPRO Nano Titanium Spring Curling Iron
Hair type
Suitable for any hair type. Thin, thick , dry, hard any hair type is fit for using this iron
Hair style
Vintage curl, textured wave
Specialty
Turbo heat button, sol-gel technology, 50 heat settings
There are some features in this product which has made this popular among the users and made this a widely used curling iron.
Features
Nano titanium barrel
This nano titanium barrel technology ensures impressive smooth curls. This technology helps to ensure an extra hot temperature of the barrel. It provides a long and luscious curl. Gaining control over unruly hair high heat is a must. This technology helps the barrel to heat fast and evenly so that hair gets proper heat on every part. By ensuring smooth and good long-lasting curl, this technology has made its position.
Sol-gel technology
This iron comes with unique sol-gel technology. It is an excellent system which makes the barrel of the iron, 237 percent stronger and 22 percent smoother. What else do you need for a proper and easy curling session?
Where random barrels have strength problems, and some of them lack good smoothness, this barrel system ensures a secure and smooth barrel so that it is easy for you to take control over your unruly hair and give it a desired saloon-like smoothness. Hail the sol-gel technology.
High heat with fast heating technology
This designed product comes with a 450 F heating facility. This iron gets hot up to 450 F, which is just fabulous. It gives you a great service. By using this high temperature, you can easily give your hair a perfect and fast curl. This iron gets to very high heat within a very short time and also recovers quickly. For this, no matter how high the temperature is you can get it down in no time.
50 heat setting
Different type of hair needs a different level of temperature. To be ensured about the availability of any temperature, this iron has 50 heat settings. Using this extensive range, you can quickly select the desired temperature according to your mood and hair type. So, you can see that you have so many options.
Turbo heat button
This turbo heat button ensures the fast boost of heat. Using the high heating facility and the nano titanium barrel technology this turbo heat button gives a boost to the heating process. This turbo heat boost must be enjoyable. What say?
3/4" barrel
This iron has a barrel of ¾ inch. This size is ideal for creating structured spirals. It gives you defined and absolute curls. This barrel size is perfect for giving you vintage curls and textured waves. This barrel size gives you a perfect and tight curl. For loose curl, this barrel size won't work much.
Barrel clamp
This iron has a tight barrel clamp which is surely tight enough for holding hair. But it is not so tight that it will crimp your lovely hair. So without damaging your hair, you can enjoy the facility of this awesome barrel clamp.
8' tangle-free swivel cord
While using iron, you will need to move it in many directions and move close and far. But doing this, if the iron's cord gets tangled your temper is sure to rise higher than the iron!!
This iron gives you the facility of enjoying 8' long tangle-free swivel cord. So, move as you want to and give your hair the desired curl.
User-friendly size and shape
Imagine of using a heavy and big iron. How long would you be able to hold it and curl your hair at the same time? Not for long. It will hurt your hands, and you will give up curling. This iron is so user-friendly and handy that, you can use it as long as you want to.
14 x 1.5 x 3.2 inches in size this iron is such handy that you would love using this.
The weight of the product is 0.75 pounds. Isn't it so light?
Aren't these facilities highly enjoyable? But there are some problems you might face.
Cons
This product comes with a one year warranty. So if you are thinking of a long time warranty, this might not make you elated.
According to some users worldwide, the turn on/off button of this product is not in a good position. While curling hair, you might face problems to use the button.
The tip might get hot and sometimes if not used carefully; this iron might burn your hand. Anything not handled properly may cause danger, though.
Sale
BaBylissPRO Nano Titanium Spring Curling Iron
The BaBylissPRO Nano Titanium Spring Curling Iron uses Nano titanium technology to produce gentle, even far-infrared heat, heating the hair shaft from within for styling without damage.
The Nano titanium barrel offers even heat distribution without hot spots. Negative ions leave locks smooth & shiny.
Use this spring barrel curling iron for tight curls or loose waves. Far-infrared heat leaves hair shiny & smooth.
Instant heat up and recovery up to 450 degree
Nano titanium barrel
Summary of Babyliss Pro BABNT75S Professional Nano Titanium Spring Curling Iron
Overall Rating by Author -

8.4/10
Final Verdict
We can sum up to this idea that, this curling iron has so many excellent features that make this iron worth buying. This iron worth it.
Happy curling!!
Comments Rating
( reviews)
Last update on 2021-05-28 / Affiliate links / Images from Amazon Product Advertising API
---
Other Styling Tools You May Love in 2021
---