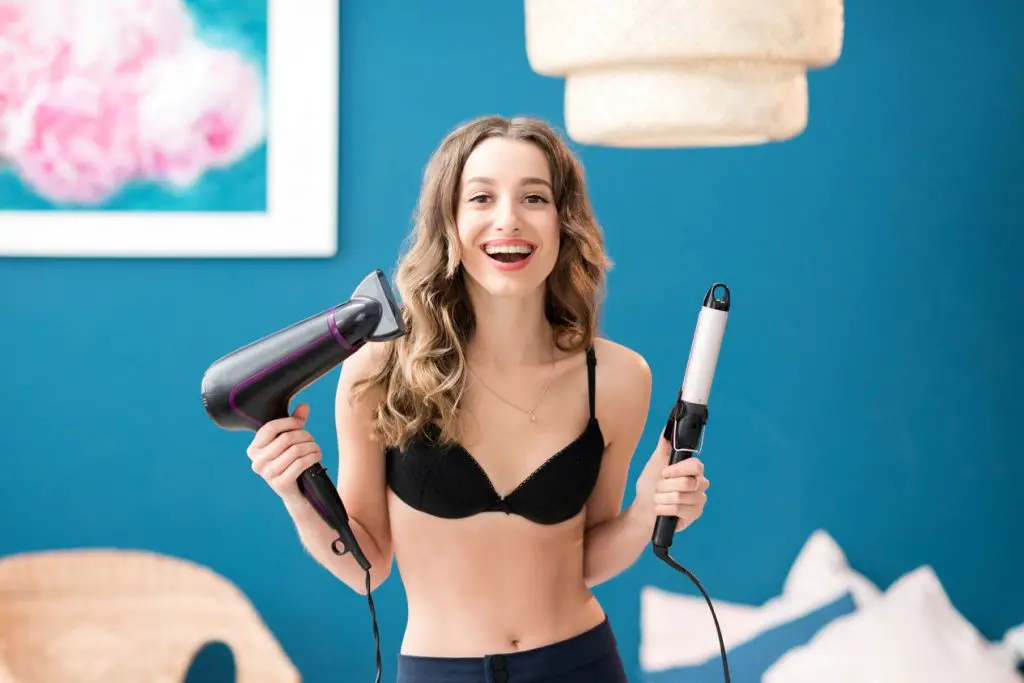 Looking for the best dual voltage curling iron for your next trip?
Do you travel frequently? If the answer is YES, then you must often run into the problem of using electrical devices which are having with you, like hair setting tools! Because of different voltage system, they do not work in different foreign countries.
That is why you need to use dual voltage supported hair styling tools!
A hairstyle is all about attitude nowadays. To get perfect hair curl all day long ladies now carry around curling irons with them. These portable curling irons provide an additional advantage of getting tipped up at any time. That time may be before going to a party or rushing for back to back meetings.
A common problem that most women face is that they are unable to use their curling iron at foreign land. Owning a dual voltage curling iron can solve that problem.
Name
Bed Head Curlipops Clamp-Free Tapered Curling Wand, 1 inch
Conair TS301 Cts 1 inch Ceramic Curling Iron Gold/Black
Ceptics Adapter Plug Set for World Wide International Travel Use - Grounded Safe - Works with Cell Phones, Chargers, Batteries, Camera, and More
What is a dual voltage curling iron?
Many travel gadgets are dual voltage supported so that they can work on both 110-120V and 220-240V. Hair styling appliances like electric curling irons that operate on multi-voltage or any voltage are great for travel!
Dual voltage curling irons function at two or more voltage levels. They support any level of voltage which is available in a location. Sometimes dual voltage supported curling irons do not work overseas. Different plug-in system/plug outlet is the main reason for that situation. You just need a plug adapter (not voltage converter) on that time with your dual voltage curling iron. Some common electric plug outlets and voltages according to different countries are like—
| Country | Voltage | Frequency |
| --- | --- | --- |
| Australia | 230V | 50Hz |
| Brazil | 110V | 60Hz |
| Canada | 120V | 60Hz |
| China | 220V | 50Hz |
| France | 230V | 50Hz |
| Germany | 230V | 50Hz |
| India | 230V | 50Hz |
| Ireland | 230V | 50Hz |
| Israel | 230V | 50Hz |
| Italy | 230V | 50Hz |
| Japan | 100V | 50/60Hz |
| New Zealand | 230V | 50Hz |
| Philippines | 220V | 60Hz |
| Russia | 220V | 50Hz |
| South Africa | 220V | 50Hz |
| Thailand | 220V | 50Hz |
| UK | 230V | 50Hz |
| USA | 120V | 60Hz |
Advantages of dual voltage curling irons
Dual voltage curling irons have significant benefits for users. Most of them have user-friendly features. They are:
The biggest advantage is that it can be used anywhere in the world. Since these are dual voltage, it does not need to be connected to a converter. Connecting to an appropriate adapter will work just fine.
Some of the curling irons are lightweight meaning that they are easy to carry while traveling.
They also tend to be more compact since they are mostly used while traveling.
These curling irons are effective in use like other curling irons like- they heat up quickly; provide beachy waves and lasting curls and user-friendly. They have an additional feature of being dual voltage.
Disadvantages of dual voltage curling iron
Dual voltage curling irons come with some problems too. Due to the different adapter setting systems in various countries, they do not always operate everywhere. There are visible 2/3 pin irregularities. Sometimes, in these cases, a mishap occurs. Irresponsible users of electric appliances run the risk of electric shock, which can cause death too. The users are needed to be educated about their needs and also the usages of dual voltage curling irons. So it's wiser for users to buy an international plug adapter so that it can be used according to their need.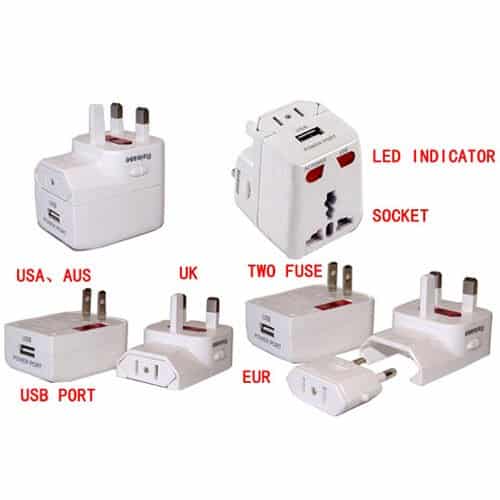 Our Best Dual Voltage Curling Iron
When purchasing dual voltage curling iron, be sure that they fit your personal needs. So, be conscious of your need for a specific dual voltage curling iron and get your tool.
There is a wide range of dual voltage curling irons available at the market. Most of them have different stylist features enabled by latest technology. Some of them are a bit expensive while some are within the tolerable price range. Before buying a best dual voltage curling iron, have a glance at some important features:
Portability
Temperature system
Sustainability
Plug-in system (US/Europe or others)
Multi-voltage supported or not
It has a worldwide dual voltage facility. Because of this feature, it is most likely to operate everywhere. The dual voltage feature is enabled by connecting the curling iron with the power source through an adapter plug. This curling iron comes with such a system that it easily accommodates most of the electric systems worldwide and serves the purpose. A converter is not required in this iron.
Features:
Tourmaline Ceramic barrel – one of the best barrel materials.
Tapered barrel: The advantage of a tapered barrel is that it provides loose curls on the top and tight curls at the bottom of the hair. Thus, the design is created without effort.
Clamp free and therefore the chances of having tangled hair are less.
It heats up pretty quickly.
Long lasting and natural-looking hair curls.
ON/OFF indicator switch and light.
Comes with a heat-protective glove. Because of its fast heating process, there can be

burned

in hand and face. The heat protecting glove prevents that from happening.
It saves a lot of time in curling.
The most noteworthy feature of Conair is it is dual voltage. This attribute allows it to be used at any corner of the world. It is connected with an adapter and in most cases becomes ready for use. In some of the cases, if the adapter connection fails, then it might be a problem for users to activate it. Due to differences in socket building systems at different locations, this problem occurs.
Features:
Ceramic coated barrel: Allows for even heat distribution throughout the curling iron.
1 inch barrel.
30 seconds heat-up the system.
30 different heat settings.
Uniform heat recovery system that automatically restores the temperature of the barrel.
Swivel cord (doesn't tangle).
Automatic shut-off feature after 10 minutes if the device is not being used.
Comes with a heat shield that is placed over the barrel. This heat shield particularly comes in handy when the user is in a hurry and can pack the hot iron wrapping in the shield and put it in the suitcase. The shield ensures that the hot iron does not hamper other objects.
From the above discussion, it is clear that the two dual voltages curling irons emphasize different factors. The Curlipops has superior barrel material, and the Travel Smart has a significant advantage in the case of temperature setting facilities. Both of the curling irons have distinguishable individual features with some common characteristics. According to user experience, I will suggest buying Travel Smart by Conair 1-inch Ceramic Curling Iron.
I will also suggest you buy Ceptics GP-5PK International Travel Worldwide Plug Adapter Set to use curling iron anywhere in the world.
FAQs on dual voltage curling iron
1. How do I know if my curling iron is dual voltage?
Look at the packaging or google search your brand and model of curling iron.  The voltage is usually engraved in the appliance. If the engraving says 110-220 volts, then it is dual voltage.
2. What type of travel adapter do I need for a dual voltage curling iron?
A dual voltage iron requires an International Travel Adapter or a power converter or transformer. Many countries like the US, work on a different power outage than Asian countries. You may bust your curling iron if you plug it into a different voltage point.
3. How to use a dual voltage curling iron?
Countries like the USA, parts of Asia, Mexico, Canada, Central, and South America, etc use 110Volt power outages. Europe, some Asian countries, Australia and Africa use 240 volts of power. A dual voltage curling iron will be marked 110-220volts. If the curler is dual voltage, it will automatically switch between 110-120V and 220-240V once plugged in a different country. This is necessary for those who travel to different parts of the world and need to use different voltages.
Last update on 2022-05-10 / Affiliate links / Images from Amazon Product Advertising API
---
---