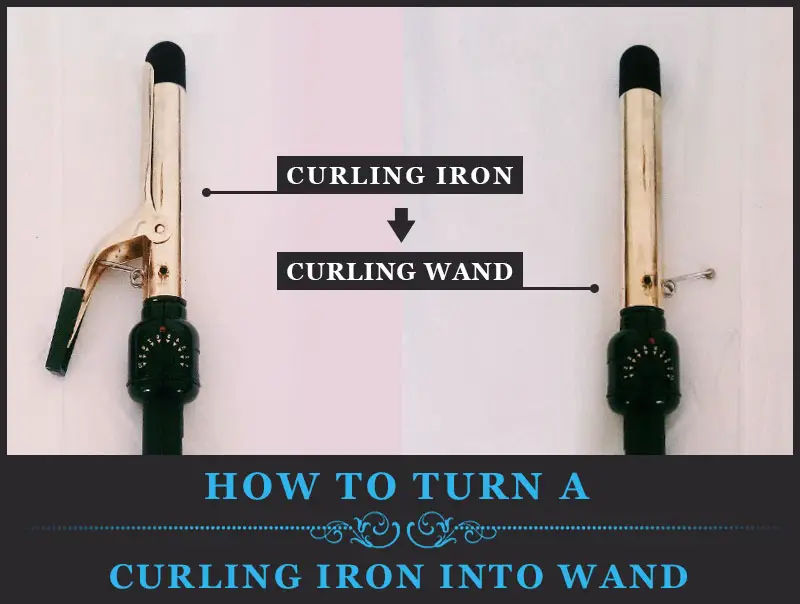 Do you have a curling iron? But it seems to be that the uses of your curling iron are out of date or you are planning to buy a curling wand for getting your hair more crimpy! Then you are the right one who needs to learn how to turn a curling iron into the wand. If you follow these easy steps, you will certainly be able to get a handy curling iron from your old curling iron. All this you don't have to have oodles knowledge about this. Before going to market or big-box store to buy a new curling wand, think again and follow these steps and save 50-60 $.
From the very beginning of your journey, you should've some clear ideas about the differences between a curling iron and a curling wand. It's known to many of us that curling iron has a clasp and it's used to create polished ringlets or cirrus of the lair. On the contrary, we don't find any clasp in a curling wand and it's used to create fairy waves which are quite natural.
Let's come to the mainstream! To avail the main purpose you've to have the following things.
Your old handy carling iron. Whatever a curling iron you have such as a rod curling iron, a shell curling iron or a spring lever curling iron.
A screwdriver. A head screwdriver will be needed in this process.
Step-1: At first take your curling iron in one hand. Remove the two screws which are found either side of the rod or shell as well as remove the clasp.
Step-2: Remove the spring that is tightly screwed with both sides of the rod.
Step-3: Tight the screws (Two) where they were. Can you imagine it! It's completely done! Your curling wand is ready to use.
Now you can use your curling iron like a curling wand. If you find that your hair is damp, dry it with your hairdryer completely. Unknot or unravel hair is more preferable when using a hair curling wand. Wrap your hair around the rod holding the iron at a 45-degree angle. Keep your iron away at a moderate distance from your face. In keeping only 10-15 seconds (Varies from the thickness of hair), you can get desired curl hair. Keep repeating until all parts are curled.
Before leaving this page one thing should be kept in mind that you can get your curling iron back again because your curling iron is still alive! I guess you're thinking how can it be?  Just do reversely what you've done before. It's so simple that everybody can easily do it. I always use tiny curling irons for curling because those are perfect for all types of hair. When I understood that my curling iron is not up-to-date for modern-day using, I wanted to throw it in the garbage. But now I found that I have never seen anything like this!
---
---