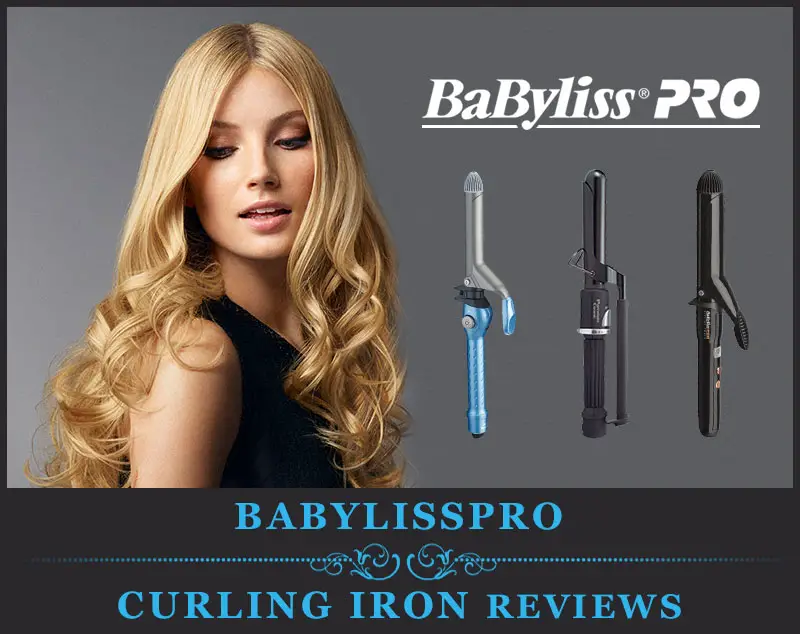 Babyliss curling iron is always famous for introducing latest technology. They are making special curling iron for every type of curly hairstyle. It gives the perfect and finest curl with smoothness and shine. The wavy, tight curl, big loose curl, kinky curl, spring curl and many more curl can be done by the individual or single curling machine. The hair curling is easy to play because of Babyliss curling iron's easy manual. It is famous for its user-friendly service and various options. Customers are positively satisfied with the product. Here the summary of customer's feedback is described to unfold the market position of Babyliss and the quality and facility of their product.
Babyliss don't categorize their products for professional or general aspects. They make the products according to hair types and hair styles.
Occasional Use
Girls go saloon and get long-lasting, perfect curls occasionally in exchange for a costly bill. Babyliss comes with 19 types of different nano titanium curling irons.
Nano Titanium is unique for
Titanium conducts the highest heat quickly and evenly holds it till the end. Fastest heat transfer for instant and better results, apart from of the hair's condition.
Durable, suitable for wet salon usage, less for daily usage. It gives 22% smooth and 37% long lasting curls.
Better for thick hair
Each and every iron has a unique quality to make different curly hairstyles. These irons are engineered with sophisticated technology to create textured curls and waves. Some special curling iron-
The clip-free Babyliss's Nano Titanium 1-Inch Oval Curling Iron creates three distinctly different curls: simple, sharp-edged and relaxed.
BaBylissPro Nano Titanium Deep Waver is made for creating extra-large, extra-sexy waves that are dark and defined.
Best Selling Curling Iron
Babyliss Pro BABNT100S Professional Nano Titanium Spring Curling Iron, 1 Inch comes with 50 heat settings – up to 450°F. It also has turbo heat button instantly boosts the heat.
Babyliss Pro BABNT125TB Professional Nano Titanium ConiCurl Iron Style, 1 1/4 Inches is best suited for getting twisted, not kinky with flexible styling.
Regular Use
For day to day usage, girls need efficient and less damaging curling iron. Babyliss introduces ceramic curling iron to solve the situation. It has five different barrel sized ceramic curling irons. It is also best for thin hair and reduce frizz.
Ceramic is unique for
Heat evenly, protecting hair from heat damage caused by uneven hot spots
Proven performance at a fraction of the cost, suitable for home usage
All ceramic curling iron of Babyliss is very famous for women's who curl their hair very regularly. In them, these two are getting sells more-
BaByliss Pro Ceramic Tools CT155S 1-1/2″ Dual Voltage Professional Ceramic Spring Curling Iron. This styling tools make it easy to create tight to lose silky smooth curls. It has 25 heat settings; heat up to 400°F. Work great on any type or length of hair and with dual voltage.
Babyliss Pro Ceramic Tools CT100S 1″ Dual Voltage Professional Ceramic Spring Curling Iron. This one is better for thin and tight curly hair.
Damage free Healthy Hair
Curling damaged hair is very sensitive. So Babyliss provides another highly technical curling iron made by Porcelain Ceramic. The model is BaByliss Pro BABP100S Porcelain Ceramic Spring Curling Iron.
Professional Use
Professional users of curling iron require several extra facilities like perfect and smoothest, durable, healthy, curling. They use it as a specialized tool to make a unique and fashionable look. Babyliss design unique curling machine helps to professional users by providing latest technology. BaBylissPRO Miracurl Professional Curl Machine is the best professional curling iron. It is the member of Nano ceramic curling iron.
Within very short time, you will achieve the perfect long lasting curl.
The MiraCurl lets you control temperature, time and curl direction, providing the flexibility to form soft swirls, defined curls, and more.
It even signals when it's time to release the curl, so perfect results are foolproof. Instant heat up and recovery, up to 450°F, produces curl after curl with consistently flawless results.
There are also some objections about the curling iron of Babyliss have found
Few customers find difficult it to use as it conducts the latest technology.
Stability and customer service are not that much satisfied
According to performance and compare to other curling iron brands, Babyliss is charging a higher price.