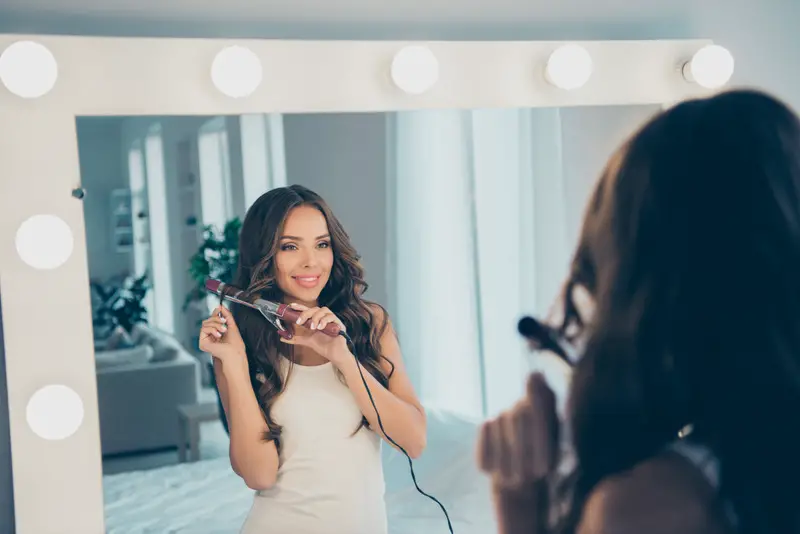 Are you sick and tired of having the same old, boring hairstyle every day? Do you want a little bit of variety to add spice to your life? If so, a 1-inch curling iron is your new BFF.
How-To Steps
How do you work it, though? Here are a few techniques that you can apply when you are deciding what you want your hair to look like when you go to work, university, school, and most importantly, a date.
Step 1
Part your hair into two sections and rest them on each shoulder. Start from the temple, clip up the top portions of your hair on both sides, leaving the bottom sections on each side loose. YOU MUST DIVIDE YOUR HAIR INTO SMALL SECTIONS. And, don't rush…
Step 2
Set your curling iron to a definite temperature suited well to your hair texture.
If your iron has a clasp, make sure you are holding it upright with the clasp facing outward. If the wand doesn't have a clasp, that's fine too. The sections of your hair are meant to be wrapped around the wand, one after another. You can start curling from the bottom and work your way up.
Oh, and don't forget your paddle brush. Make sure your hair has been washed, dried up and de-tangled.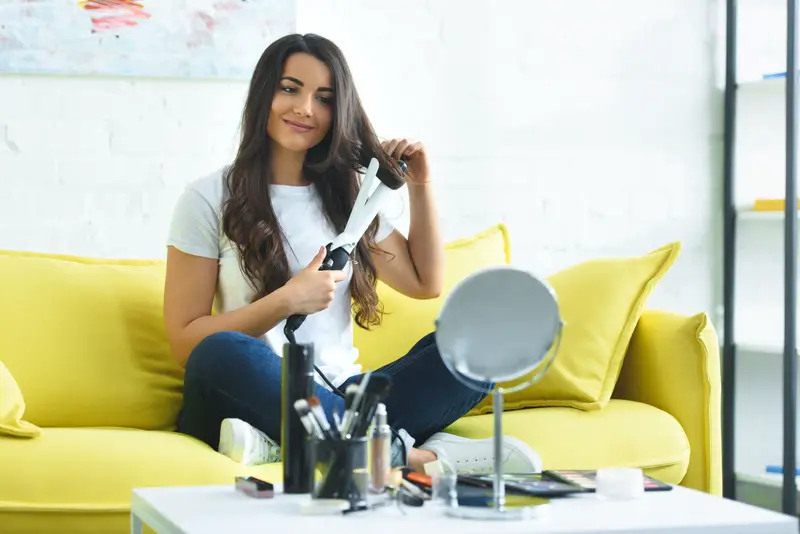 Step 3
Now, pick a style. There are styles galore but you can try long-beach waves, natural curls/waves, twisted curls, tight curls, ringlets, waves, classic curls and what not! Also, YouTube tutorials and DIY's are a life-saver when it comes to demonstrations.
Step 4
Whenever you're trying out these styles, make sure you are at least two inches away from your roots and scalp and hold each section not longer than 8-12 seconds to minimize the risk of ending up with this disaster.
Step 5
Once you're done, run your fingers through the curls. As you feel the satisfaction kicking in, you realize you want that to stay longer. Hair spray is the magic.
Final Words
Wash your hair, blow-dry it, and de-tangle using your paddle brush. Take your curling iron, set up the temperature and hold it vertically as you wrap sections of hair around the wand. Depending on the style you prefer, decide the motion of your wand. Keep a few inches away from roots. Hold for 8-12 seconds. Then release and catch the hair section on your palm. Do this for the rest of the hair. Use hairspray for a long-lasting effect. And you are good to go.
---
---