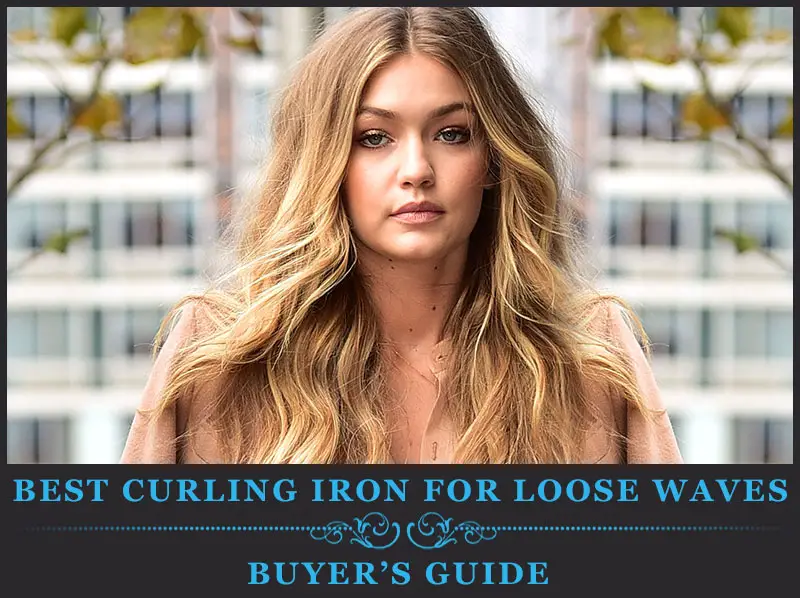 Loose Waves Vs Modern Trend
The term "Loose Waves" is pertained with hairstyling facts and it is considered to be one of the most exoteric hairstyles of present trends. Nowadays this particular hairstyle has achieved sky-high popularity. It ensures a trendy look. The latest edition of Victoria's Secret Ramp Show has flaunted this style so gracefully. Stars like Selena Gomez, Sandra Bullock, Tailor Swift, Victoria Beckham are spotted to adopt this hairstyle. But the main reason for its popularity is Gigi Hadid. This trendsetter is seemed to follow this hairstyle now and then. So, this particular hairstyle is now reached its utmost fame.
This hairstyle is an evolved form of curls, or you can simply note it as soft curls. It is a kind of hairstyle which is both curly and messy but also not too curly or too messy. Don't get puzzled. Let me clear you. This particular hairstyle is an S-shaped curl pattern that lies somewhere in between straights and curls. It resembles the stretched marks of a forthwith mother. In short loose wave is
an S-shaped hairstyle
soft waved
sprouted basically from curls
Types of Loose Waves
This popular hair trend has some versatility. It depends on the length of the waves. To pick this hairstyle, you need to know about it. According to the duration of the waves, you may find three different types, and they are:
Short Length Loose Waves
A wavelength of 1 inch belongs to this criterion. This length usually suits medium length hair. If you apply this length to short or long hairs, your hairs may witness tight curls instead of waves. So, short and long hairs are not applicable. This length is very efficient for thin hairs of medium length as it presents them as a bit thicker.
Medium Length Loose Waves
This criterion consists of a hair duration of 1.25 to 1.30 inches. Medium length loose wave is the most accessible and acceptable wavelength. It suits every hair length. This wavelength is also known as beachy waves. Medium length loose waves can be considered as the ideal kind of wavelength.
Long Length Loose Waves
Waves having a length of 2 inches belong to this criterion. This wavelength gives a pretty close look at straight hairs. It is suitable for medium and long hairs. Short hairs don't go with this length. Selena Gomez is often spotted with this wavelength. Thus there's no doubt of its being super trendy.
A picturesque vision: whether your hairs are loose wave friendly or not
Before anyone adapts any hairstyle, he/ she must become sure whether it is veritable for their hairs or not. A wrong pick can immensely damage our hair and may lead you to a hilarious fashion disaster.
---
---
According to Hair Length
Our hairs can be divided into three types according to the duration. They are
Short Hairs
Medium Hairs
Long Hairs
According to most of the hair experts, short hairs are not suitable for loose waves. If you will style your short hairs with loose waves, there is a distinct possibility of witnessing no effect on your looks. Short hairs are too short to adopt this hairstyle. Again scanning the red colored lines of previous paragraphs, we can decide that short and long wavelengths are not accurate for this criterion.
Short, thin hairs with loose waves that look like straights
You can easily witness the fashion blunder that occurred just because of styling thin, short hairs with loose waves. But look at this one.
Short, thick hairs
It looks pretty good as the model's hairs are thick. So, thin, short hairs are just not veritable for loose waves. It makes your hair frizzy. But you can easily apply it on medium and long hairs.
According to thickness, we can divide our hairs into two different criteria, and they are: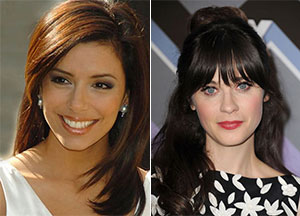 This particular hairstyle is very much applicable for both thick and thin hairs. But you must note one thing that this particular hairstyle is not right for short, thin strands as the hairs appear to be very freezy. But you can apply it on thick short hairs.
According to Facial Shapes

Before picking any hairstyles, you must consider your facial shape. Not every facial shape is appropriate for loose waves. There are different types of facial shapes such as round, oval, heart and diamond. Round and oval-shaped faces are perfect for loose waves. It covers your face, and your extra chin gets invisible. But the heart-shaped, and the diamond-shaped faces are not appropriate for loose waves.
Previous paragraphs overview:
Loose waves are applicable for thick short hairs.
It is not applicable for short thin hairs.
It is perfect for both long and medium hairs.
It is appropriate for oval and round facial shapes.
Curling Irons for Loose Waves: An Ultimate Solution to Take your Hairs Fascinations to Another Level
Curling irons are proved to become the benediction to all the ladies who are affectionate to loose waves. Electrical curling irons appear to be a magical machine. Imagine your hairs with perfect waves! It is not less than a wish to come true. Who doesn't want to flaunt their wavy hairs and look glamorous? These curling irons are launched to make your hair more sensuous. To get the perfect waves, you have to make a real purchase of an efficient curling iron. In that case, you have to observe certain things. Firstly, we need to know how to use a curling iron. Then we have to put a glance over the essential features that your curling iron must-have for ensuring perfect waves.
ABCs of Conducting A Bewitching Gadget (Curling Iron)
You must follow few what to do's and what not to-dos in a case of using a curling iron. You are bound to follow them to get your desired results. So here you go with some basic instructions to get the best loose waves:
Step 1:
First, plug in your curling iron and set the temperature according to your desired wavelength. As you are styling your hairs with loose waves, so you have to adjust the temperature range between 250°F to350°F.
Step 2:
If you have thick hairs, then divide your hairs into four sections. Use a heat protector so that your hairs won't get damaged due to extra heat. You may use Tresemme Keratin Smooth Heat Protection Shine Spray- Ultra. It's doing good in a market nowadays. And if you have thin hairs, just repeat the process by dividing your strands into two sections.
Step 3:
It is the most important step in the whole process. In this step, you will have to take your hair indirect contacts with the curling iron. Take each section and apply your curling iron according to your desired wave. It depends on your choice of the areas where you want the waves. So, this right step is at your liberty. But make sure about using a hair spray. You may use Moroccanoil Luminous Hairspray as it helps to keep your curls set for a long.
Step 4:
Gently brush your curls with a hair comb. Here, you saw the differences? Just make sure to maintain the particular steps, and you can also enjoy your elegant look with perfect loose waves.
Warning: Using a heat protector is mandatory. Otherwise, you may face some serious hair burning issues.
Act Smart: Apropos Principles to Follow to Justify Your Purchase
To make a good purchase, you must ensure some vital features for your curling iron. The features can be divided into two different parts, and they are:
Technical Features
Technical features are the obligatory prospects. These features are a must for getting perfect waves. You cannot consider them. If any of them are absent from your curling iron, you won't get your desired loose waves. Now, let me present the technical features before your eyesight. Here they are:
Temperature
Temperature is a significant factor for loose waves. The ideal temperature for loose waves is from 250 to 350°F. If you reduce the temperature, you may end up having merely straight hairs. And if you increase the heat, you may burn your hair. So, temperature is a vital fact.
Material
You must check for the materials with which your curling gadget is made with. For appropriate loose waves, your curling iron must ensure being ceramic plated. Ceramic is essential for waves. Loose waves make your hairs a bit freezy but using ceramic plated curling iron can alleviate this problem. But products built with other materials such as Titanium or Gold can't help it. So, Ceramic plated gadget is essential.
Barrel Width

Wavelength between 1 to 2 inches is compulsory for loose waves. The length should be maintained. Wavelength less than 1 inch will make your waves more curly. It will appear as spiral curls. Again wavelength more than 2 inches will appear as merely straight hairs. So, you must check if the barrel's size is between 1 to 2 inches.
General Features
General features are related to the product's quality, durability, efficacy and so on. These are not compulsory rather they can be considered as bonus features. And the general features are:
Efficacy
Durability
Quality
User-friendly
Affordable
Safe and so on
Our Proposed Best Curling Iron for Loose Waves with Different Wavelength
There are thousands of brands dwelling on the market. It means you have countless options. But often, it can lead you to indecision. Don't get confused. I have shortlisted some curling iron brands over them that are just perfect for your waves. For your convenience, I have chosen products based on the wavelengths stated above. So, you will get a clear conception of selecting a perfect curling iron.
For Short Loose Wavelength
For short wavelength, we need curling irons that are consisted of 1 inch wide barrels and should ensure all the essential technical features. For this criterion, one of the best products is Beach Waver S1 Rotating Curling Iron. Let me give you some information about this product.
Beach Waver S1 Rotating Curling Iron
Category: Deluxe
Features:
Ceramic barrels
S1 rotating curling irons
Temperature range: 290°F -410°F
Barrel length .5 to 1 inch
Digital temperature clock
Weight: 12.3 oz, ceramic rod- 5.5."
one-year warranty
ETL listed
Pros:
It is time-saving
Rotation speed is perfect for loose waves
Adjusts the temperature automatically
Cons:
As it comes with several attachments, it often doesn't seem to be travel-friendly.
Lucid View: Short Loose Wavelength
| Recommend Features | Beach Waver S1 Rotating Curling Iron |
| --- | --- |
| Barrel width: 1 inch | Yes |
| Temperature range: 250°F to 350°F | Yes |
| Material: Ceramic | Yes |
As this product is appropriate for all the technical features, so it is a product that you may use.
Beach Waver S1 Rotating Curling Iron – Check Current Prices On Amazon
For Medium Loose Wavelength:
For medium hair length, you have to ensure your product's barrel width between 1.25 to 1.5 inches. I have chosen Xativa Satin 5 in 1 Curling Iron and Wand Set with Temperature Control for this criterion.
Xativa Satin 5 in 1 Curling Iron and Wand Set with Temperature Control
Category: Economy
Features:
Temperature range: 200°F -400°F
Ceramic plated barrels including five different types
Nine settings temperature control
Barrel range: .75″ to 1.5″
Enabled with 60 minutes auto shut off function
Pros:
Travel-friendly
It is an intelligent gadget
Cons:
Sometimes it gets overheat
Lucid View for Medium Loose wave Length
| Recommended Features | Xativa Satin 5 in 1 Curling Iron and Wand Set with Temperature Control |
| --- | --- |
| Barrel Width: 1.25" to 1.30" | Yes |
| Temperature Range: 250°F to 350°F | Yes |
| Material: Ceramic | Yes |
So, this very product can be used for medium length loose waves.
Xativa Satin 5 In 1 Curling Iron And Wand Set – Check Current Prices On Amazon
For Long Loose Wave Length
For a long wave, there are two leading products. Here you go with their information:
Proposed Model 1
2″ Ceramic Ti Tourmaline Spring Iron Model 2111′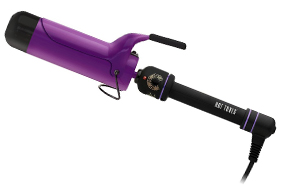 Category: Economy
Features:
Ceramic tourmaline plated barrels
Temperature range: 200°F to 410°F
Weight: 1.8 pound
Barrel range: 1.5″ to 2″
Pros:
Comfortable handgrip
8-foot tangle-free cord
Cons:
It can rust with use and time
2″ Ceramic Ti Tourmaline Spring Iron Model 2111 – Check Current Prices On Amazon
Proposed Model 2
Gold 'N Hot 24K Professional Spring 2″ Curling Iron
Category: Cheapest
Features:
24 k Gold Plated
Temperature range: 500°F
Weight: 2 pounds
Barrel range: up to 2 inches
Pros:
Designed with a built-in facility
Heats very fast
Cons:
Ultraheat is unhealthy for hairs
Gold 'N Hot 24K Professional Spring 2″ Curling Iron – Check Current Prices On Amazon
Lucid Prospect For Long Loose Wave Length
Model
Barrel length
Material
Temperature
2" Ceramic Ti Tourmaline Spring Iron Model 2111'
Check Price
1.5"- 2"
Ceramic
Between 200°F to 400°F
Gold 'N Hot 24K Professional Spring 2" Curling Iron
Check Price
Up to 2"
Gold
500°F
This table gives us a crystal clear view. Figure 1 is just appropriate for long-wavelength loose waves.
Epilogue
The products mentioned above are just perfect for loose waves. So, ladies grab your product according to your budget and needs and flaunt your beautiful hair. And give justice to your purchase.