Spiral Curls! Sounds trendy itself, no? This Beyonce look is perfect to create a difference in your appearance in a party or to add volume when you're in a rush. Oscar 2017 was mesmerized by the beautiful spiral curls of the Hollywood darling Halle Berry. The stunning spirals of Operah Winfrey are strong enough to bend anyone. Spiral curls give texture to dead straight hair and style to short and long both hair. This Taylor Swift hairstyle will never be outdated as far people love to stay young, and you look younger in full hair with tighter curls. When you wear long hair, spirals give you dimensions and if you dress in short hair, these spirals will accomplish your stylish look and will make it look firm. When it is Spring Formal, Prom or wedding time, people go for traditional updo. But hairstyles with a unique emphasis on the spiral curls never run out of fashion.


If you have set your heart on turning your very own hair into an attractive bunch of shiny spirals cascading down to the shoulders or beyond, you can have a touch of Spiral Curling Iron that would satisfy you.
What is Spiral Curl?
Curls are familiar to us, but what about Spiral Curls? Many of us have off beam information about this type of hair. Before applying spiral curl over your hair, you should know what it is.
Spiral curl is locks of hair that are coiled or curved to hang in a corkscrew or spiral shape. It is a hairstyle similar to the form of a strand wound surrounding your finger. This hairdo is an elegant and beautiful something like a corkscrew.
Types of Spiral Curl
Now that you know about spiral curls, it's time to come across the types of spiral curl. Every spiral curls will not match with everybody, and so you have to choose your spiral hairstyles according to your facial and body shape.
Spiral Perms/ Small Spirals

Spiral perm is flirty, and so it can flatter your look. Small spiral is one kind of tighter spiral that exactly looks like corkscrews. It is the authentic spiral texture of spiral curls.

Barrel Size
(inch)

5/8 inch.

Spiral Perm or Springy Spiral needs tighter curls than any other spiral curls.

Hair Length
Suggested Length
Short Hair.
It looks full of volume.

Not Suggested Length
Long Hair
it makes your look more vivid.

Hair Density
Suggested
Thin Hair.
It makes you look like you have got much more hair than reality.

Not
Suggested

Thick hair.
It adds excessive fullness.

Face
Suggested
Long shaped face.
It makes your face look rounder.

Not
Suggested

Round-shaped face.
It is because in round-face you look chubby.

Neck Length
Suggested
Long neck.
It makes your neck's length look perfect.

Not
Suggested

Short neck.
Spiral Perms make your neck look shorter than other spirals.

Wave Spirals

Unlike spiral perms, this wave spirals add volume to the hair. Wave spiral puts volume into your hair, and these spirals are wavy and loose. This spiral hairstyle is idyllic for you in classes and parties both.

Barrel Size
(inch)

1 inch

Wave Spirals need loose curls.

Hair Length
Suggested Length
Long Hair.
Long hair creates more spirals than short hair.

Not Suggested Length
Short Hair.
Your hair looks short.

Hair Density
Suggested
Thick Hair.
Thick hair looks manageable and feathery.

Not
Suggested

Thin Hair.
Thin hair looks dull.

Face
Suggested
Square Face.
The face looks a little bit less square.

Not
Suggested

Diamond Face.
The cheek looks big.

Neck Length
Suggested
Long and Short both.
It suits on both neck length.

Plain Curl Spirals

Just like once exhibited by Rihanna, plain curl spirals can include drama to your look. In this hairstyle pattern merely the ends of the hair or the midsection of the hair is curled into spirals. So the ending results get flattering and natural.

Barrel Size
(inch)

¾ inch

Because by ¾ inch barrel a regular plain curl spirals in the ends of hair can be done easily.

Hair Length
Suggested Length
Long hair or Medium Hair.
In long hair, you can keep the upper portion of the hair un-spiraled.

Not Suggested Length
Short hair.
It makes your hair look short.

Hair Density
Suggested
Thin Hair or Medium-thick Hair.
Your hair looks fluffy in plain spiral curls.

Not
Suggested

Thick Hair.
Thick hair looks untidy and unmanageable in this hairstyle.

Face
Suggested
Diamond Face.
As the spirals begin from your ends, so the cheeks look small.

Not
Suggested

Square Face.
Your face looks bigger in a square face.

Neck Length
Suggested
Long Neck.
It makes you look not too short and not too tall.

Not
Suggested

Short Neck.
It makes you look Short.

---
---
Multi-textured Spirals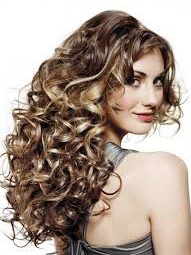 If you do not support to give yourself a uniform, look then this multi-textured spiral hair technique will be the best bait to you. In this pattern, two barrels of different sizes are in general used to create two different spiral textures, and so this adds volume to your hair. This hairstyle flawlessly goes with the round-faced people and people who are a little chubby can go appropriately with this. The long or medium length works perfectly for this hairdo.

Barrel Size
(inch)

Any two barrels of different length.

Because for Multi-textured spirals, you need two barrels to create double spirals of different length.
Hair Length
Suggested Length
Long Hair.
In long hair, you can have more spirals.

Not Suggested Length
Short Hair.
In short hair, you get only a few spirals.

Hair Density
Suggested
Thick hair.
You need a lot of hair to make two different spiral curls.

Not
Suggested

Thin Hair.
If you have thin hair, then you cannot get enough hair to make two curls together.

Face
Suggested
Round Face or Oval Face.
Round or oval shaped face look perfect in this hairstyle.

Not
Suggested

Long face.
It may make your façade long.

Neck Length
Suggested
Short neck.
With this spiral curls, you can add dimension to your look.

Not
Suggested

Long Neck.
Long neck makes you look excessive tall.

Afro Spirals/ Kinky Spirals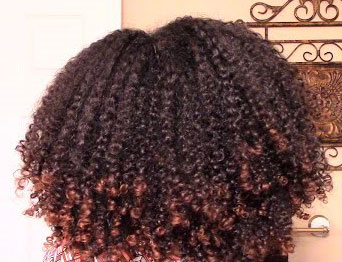 This hairstyle has gone out of fashion just for coming back again in this season and evidently with a boom. This hairstyle has ruled the short hair and long hair – both worlds in the 60's.
Afro Spiral curl is the best for you if you have natural locks. Just cut the hair short to the neck then let them go wild and loose to catch your favorite Afro Spirals.

Barrel Size
(inch)

3/8 inch

Because Afro spiral or Kinky spirals require the tightest curls and so the smallest barrel is needed.

Hair Length
Suggested Length
Short hair or long hair with natural locks.


Not Suggested Length
But sometimes long hair looks more chaotic
Hair Density
Suggested
Thin hair.
Kinky spiral curls help you getting a new and firm look.

Not Suggested
Thick Hair.
Thick hair looks messy in Afro spiral curls.

Face
Suggested
Long face and Square face.
Because it makes your face look stiff.

Not Suggested
Round face.
Round face makes you look flabby.

Neck Length
Suggested
Long neck or Short neck. Short neck is preferable for short length hair and long neck for long length hair.
If we are talking about spiral hairdos for short hair, we have to keep in mind that curls add volumes, and volumes are something that we need.
You have known the textures of spiral curls, so now you can go BANG ON with your spirals!
Traditional Curling Iron vs. Spiral Curling Iron- the easier, the better
The spiral curling iron is much similar to the regular curling irons. But there are two chief differences. The spiral curling irons have an extra shorter clamp at the very bottom of the iron while hair clamps of the regular curling iron frequently run the length of its barrel. The smaller clamp usually leaves the room for twisting or winding spirals – the second significant difference- which is molded into the iron's barrel, and supplies as an outline for hair to tag on.
No doubt traditional curling iron curls the hair perfectly, but you can face many problems to use it. You can never control the amount of pressure that the clamp of a traditional curling iron puts on your hair. And so you get flat and dead looking curls. Conversely, the spiral curling iron helps you achieving natural-looking curls and the perfect spirals. Moreover, it has a small clamp. As a result, you can hold and use it comfortably.
So, considering the easy-to-use method, Spiral Curling Iron WINS the battle!
Dealing out with Spirals: a piece of cake now!
Wash your hair properly with shampoo and conditioner. As your hair goes through ironing, you should choose a protein-based shampoo and conditioner. OGX Renewing Moroccan Argan Oil Shampoo will be best for any hair. You can choose Kerastase Chroma Sensitive conditioner for damaged and frizzy dry hair
Comb through and add styling gel for long-lasting spirals. You can use Bumble and Bumble Bb. Curl Pre Style/ Re-style Primer as it suits all hair types.
Blow-dry your hair with any diffuser. Separate the hair when blow-drying. Do not brush straight hair. Babyliss Pro Nano Titanium Universal Diffuser has the best heat settings.
When the hair is dried up totally, begin from one side of your head. Use the spiral curling iron on a section of your hair.
Wrap each braid around the spiral curler as long as it takes to hold the curl. This time limit varies by hair types. You have to test to decide the exact amount of time for your hair.
Allow every curl to cool entirely after removing them from the spiral curler. Remember, you do not have to brush the curls. Go through the hair with your fingers.
Use a hair spray lightly. The best hair spray that is liked by people is Kerastase Double Force Controle Ultime.
Barrel Perplexity
Choose barrels according to your desired spiral style. The longer the barrel, the bigger the spirals. Alternatively, the smaller the barrel, the tighter the curls.

| Barrel Size | Spiral Curl Name |
| --- | --- |
| 1 inch | Wave Spiral |
| 3/4 inch | Plain Curl Spiral |
| 5/8 inch | Spiral Perms/ Springy Spiral |
| 3/8 inch | Afro Spiral/ Kinky Spiral |
| Any two Barrels | Multi Textured Spiral Curls |
So before buying the spiral curling iron learn which hair you have and which spiral you want.
Spiral Curl Challenges: Margin for the waves
Keep in mind always that whereas creating spiral curls on the majority types, lengths of locks and texture is simple and frequently possible, there are always some limitations.
If your hair is fine or thin, super short, ultra-soft or sticky straight you might not be as victorious as someone who has got the natural spiral texture.
If you have got naturally "curl challenged" hair then also it is possible to form your version of spiral curls with proper curling tools, right hair caring products, and by the aid of a hair pro or lot of practice.
Our Proposed Best Curling Iron for Spiral Curls
Bed Head Curlipops Spiral Styling Iron – Superlative for Wave Spirals

If you need bouncy curls in your hair that are frizz-free and able to stay this way all day and all night, then you should go for the 1 Inch Bed Head Curlipops Spiral Styling Iron. Bed Head Curlipops is the spiral curling iron that adds vivacious volume and shines in your hair with great quality and high definition spirals.
The tourmaline tech of Bed Head spiral curling iron offers you curls that are shiny and healthy. As the product has ceramic technology, so it is capable of supplying gentle heat and protecting your hair's moisture. That makes it the best iron for dry and frizzy hair and you do not have to be concerned about the frizz which is often linked with excessive styling and curling. Bed Head Curlipops Spiral Styling Iron is one of the best spiral curling irons for short hair.
It has high heat up to 400 Fahrenheit. The ceramic tech provides you with gentle heat. If you want glossy and gentle spiral curls but cannot do it because of having frizzy hair, then Bed Head. It saves hair's natural humidity for a style that is frizz-free.
Feature
Ceramic technology
Tangle-free swivel cord
Built-in safety stand and cool tip
1-inch spiral iron
Pros
Great spiral in any length of hair (long hair, short hair or medium-length hair)
Heats up fast
Durable
Clamp-free ( easy to hold and use)
Cons
Comes with shiny blue ( some people find the color too feminine)
Limited settings
Expensive
Bed Head Curlipops Spiral Styling Iron – Check Current Prices On Amazon
Conair Instant Heat Ceramic Spiral Styler – Perfect for Plain Curl Spirals

The Conair Instant Heat Ceramic Spiral Curling Iron has got an extended spiral barrel, which measures ¾-inch in diameter. For this feature, this curling iron is perfect for you if you have long hair. The Iron has 25 different heat settings which are easy to choose, and you can use this spiral curling iron in any hair type. Another feature it has is "turbo heat boost" feature which will help you increase the barrel temperature by 36 degrees Fahrenheit and will provide you long-lasting curls. And for the turbo heat feature, the barrels get hot quickly and so you can style up your hair fast.
Unlike any other spiral curling iron, this curling iron has got a uniform heat system which allows even heat distribution. The major problem with the other irons is that they supply your hair inconsistent and uneven heat and as a result, you get the inconstant spiral. And the device is user-friendly with a safety stand, auto-off feature, and cool tip.
Feature
Turbo Heat Boost technology
Even heat distribution
¾ inch barrel
Pros
Auto shut-off tech
Cool tip
Safety stand
Cheap
Cons
Leaving the iron for too much time causes kinks
Conair Instant Heat Ceramic Spiral Styler – Check Current Prices On Amazon
5/8 inch Barrel – Goes with Spiral Perms or Springy Spirals
If you go for Spiral Perms or Springy Spirals, then you need a Spiral Curler having a barrel of 5/8 inch length or close to this. Unfortunately, before writing this article, no company has launched any Spiral Curling Iron which has a barrel of this length. So it will be not possible for you to have Spiral Perms or Springy Spiral with the help of spiral curling irons.
But you can take help from the regular spiral hair rollers. 7 Inch long pack of 42 Professional Spongy Foam Twist Flex Hair Rod Rollers by COTU can lend a hand to you for doing these springy spirals easily. It has many other sizes that will also make other spirals curls for you.


As there are no Spiral Curling Irons for Spiral Perms, it is considered that the companies will take proper steps for including new irons for this hair type. We will surely update you if any products are launched and if you want to get an update about the future products, stay tuned with us.
42 Pack of Professional Spongy Foam Twist Flex Hair Rod Rollers by COTU – Check Current Prices On Amazon
Golden Supreme – The only Spiral Iron for Afro Spiral/ Kinky Spirals

When it is about getting the ideal Operah Winfrey look, then the only Spiral curling iron that exists is Golden Supreme 3/8 inch Spiral Iron 08. There is no other Spiral Curling Iron that has a 3/8 inch barrel. So it is impossible to compare and decide which Spiral Curling Iron you should take for Afro Spiral or Kinky hairstyle because you don't have any other option without taking this one. You can try this one because it provides you with capacious kinks. You would like to get ready with this kit when you are in a rush because it gets heated up fast.
Feature
Quality Styling Iron
3/8 inch barrel
Pros
Heats up quickly
Cheap
Good for short hair
Cons
Curls don't last long
Not durable
For Multi-Textured Spiral Curls
Multi-textured spirals need two different Spiral Curling Irons with two different barrel sizes. Multi-textured is such a spiral hairstyle that creates a combo of 2 range Spirals and adds dimension. So for this hairdo, two Spiral Curling Irons should be suggested.
Blue Top- Dynamic for Multi-Textured Spirals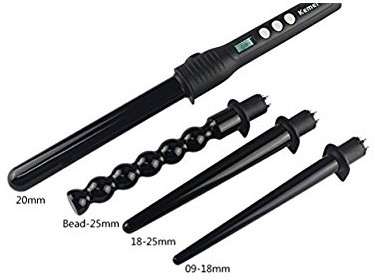 Blue Top is 4 in 1 Ceramic Hair Iron Spiral Waver or Curling Iron Wand Set with Digital LCD. It has dual voltage and is suitable for both short and long hair. The best part of this spiral wand is this iron gets hot fast, but it doesn't harm your hair. It has 80 degree Celsius to 200 degree Celsius temperature settings. So you can select the high temperature for your stiff and thick hair, and by the side, you can also choose lower temperatures if you have soft and thin hair. As it has LCD, so you can rotate its swivel 360 degrees with the 2m power cord.
Feature
Comes with the four-piece barrels ( interchangeable tourmaline ceramic barrels )
Dual Voltage ( 110 ~ 240 volt )
Pros
Suitable for short and long both hair
Safe to control
Barrels of different size helps to create different spiral curls
Rotatable (360 degrees)
Fast heating up system
Harmless for hair
Cons
Tough to operate (for having so many accessories people get confused)
Remington Curl Perfect Curling Iron – Creates dimension in Spirals

Remington has been arriving with innovative and novel products for years that have the edge cutting technology. This perfect curling iron has a ceramic barrel that can go high for 340 degrees Fahrenheit protecting the hair as it curls.
You do not have to be worried about hair damage, snagging or hot spots because this device has better heat distribution. The curl guide makes your work easier.
Feature
Exclusive curl guides
Ceramic barrel
340 degree Fahrenheit high heat
Two years warranty
¾ inch barrel
Pros
Takes 30 second to heat up
Provides glossy and smooth finish
Guides your hair automatically onto the barrel
Cons
Not too good for thick hair (it can go up only to 340 degrees)
Remington Curl Perfect Curling Iron – Check Current Prices On Amazon
Ultimate decree
Spiral Curling Iron is not such a product you buy every day, and so you need to know about it before you invest. And when you want perfect spirals you get into dilemma what to choose and what to not. Though road-testing is the only way to know about products and so we are assisting you and providing you with the best way out. Before buying spiral curlers, please do remember, your hair category does matter.