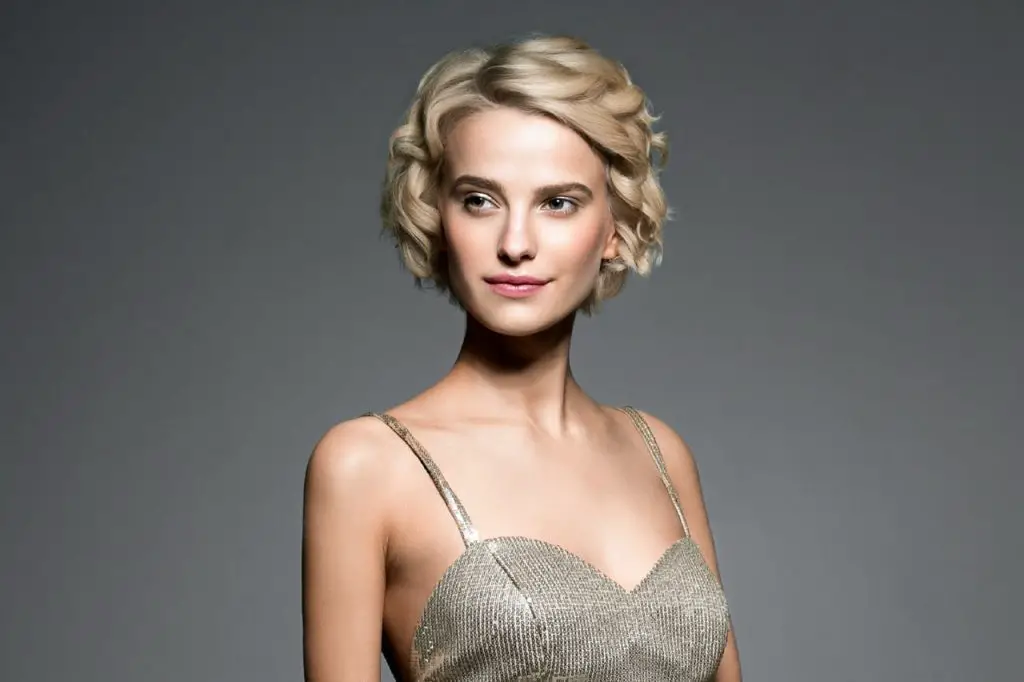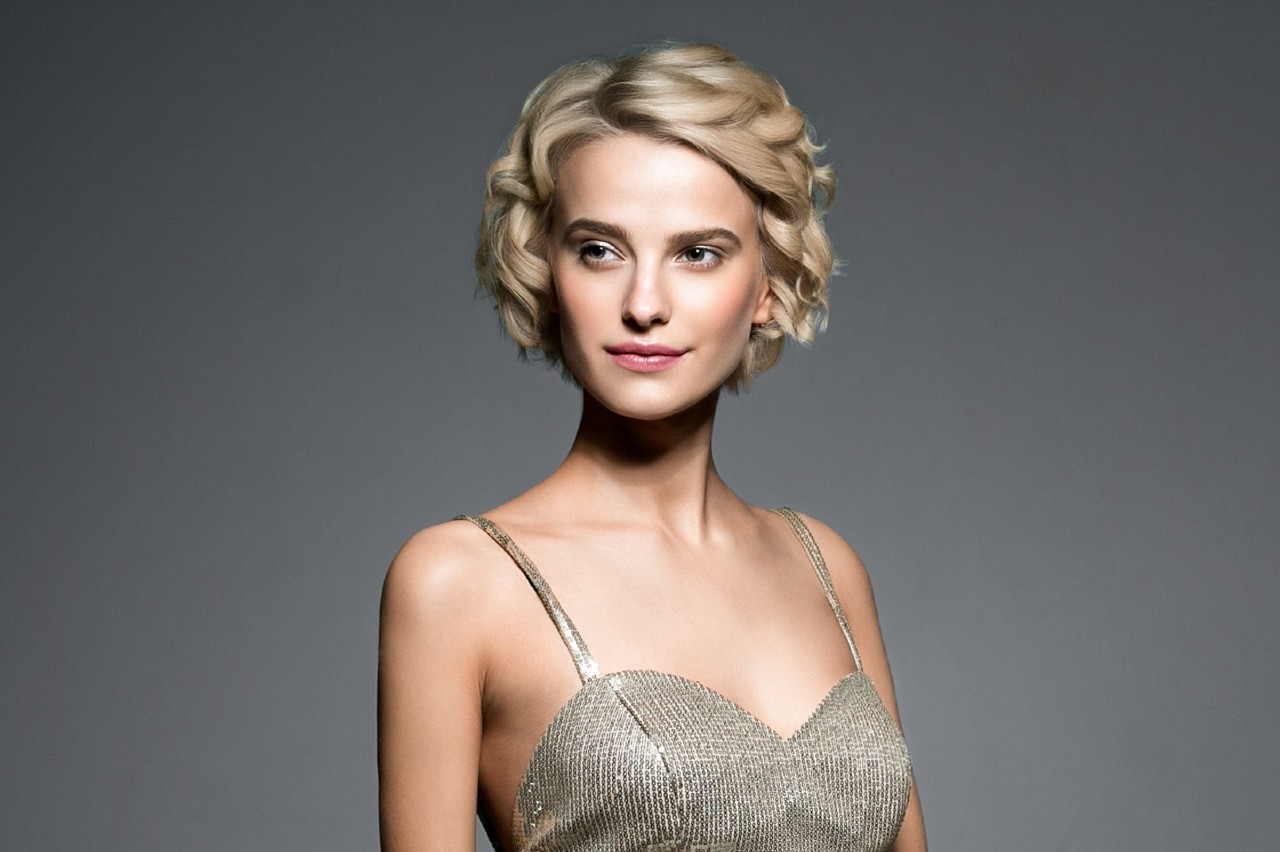 Looking for the best curling iron for short hair?
According to Fashion Icon Iris Apfel,
If your hair is done properly and you have on good shoes, you can get away with anything.
It'll be redundant to talk about the importance of hairstyles after such a powerful quote. However, it is a common phenomenon to fall into hairstyle tedium. Who does not crave for Victoria's Secret model hair? But it sounds like "Pigs fly" because we are not Victoria's Secret model, and professional hairstylists are not at our beck and call.
If you want to give a break to the regular hairstyles after getting sick of straight hair, you need to keep scrolling down to the end. To put a stop to the tedious hairstyle, few curls to your short hair will help you a lot, and the good news is it is much easier and faster to curl short hair than curling long hair.
Name
INFINITIPRO BY CONAIR Tourmaline 3/4-Inch Ceramic Curling Iron, ¾-inch barrel produces tight curls – for use on short to medium hair
5 in 1 Professional Curling Iron and Wand Set - 0.3 to 1.25 Inch Interchangeable Ceramic Barrel Wand Curling Iron
BaBylissPRO Spring Curling Iron, 1 Inch, Nano Titanium Hair Styling Tools & Appliances, BNT100S
Hot Tools Pro Artist 24K Gold Curling Iron | Long Lasting, Defined Curls (3/8 in)
Short hair lengths compatible for curling
Choosing the right length of hair is a great decision to take because not all length is going to suit every face shape. International Training Director of "Color Wow" and Senior Stylist at "John Frieda Salons UK", Giles Robinson, says: 'It's all about the angles.'
No, you do not need to rush to the professional hairstylists for finding out the perfect length of your hair. Celebrity stylists already revealed the secret "the 2.25′ (5.5cm) rule" for you ease which you can try anywhere and anytime. John Frieda created the Rule. Now we are going to know something more about short hair.
Ear length or very short hair is a daring decision because as the term indicates it's the shortest length of hair. In this length hair reaches the ears which could be the earlobe or even the top of the ear.
Chin length or medium short is one of the classics and stylish looks. Cute retro looks suit this length. Textured and layered short haircuts also go perfectly with Chin length hair.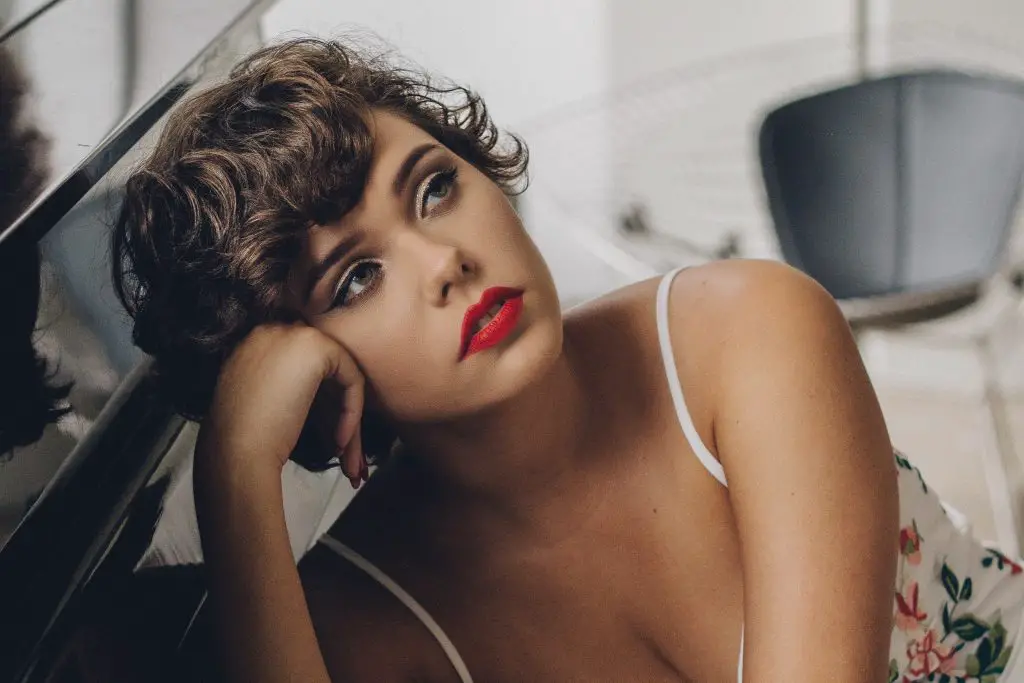 Choosing the Best Curling Iron for Short Hair
Fundamental factors to look for on the best curling iron for short hair are as follows:
Barrel Width
Large barrel proves to be inappropriate for short hair because as the width increases it becomes difficult to wrap short hair around the barrel of the iron. So, thinner barrel will be the perfect one for styling short hair.
Some different width curling irons are found out there on the shelves, but you need to pick the perfect one which matches your hair type, health, and the style you're craving for. Don't worry it is analyzed in detail in the product guide section. Let's just have an idea about how width plays a vital role in styling hair.
Firstly, curling iron with barrel width of 3/8" is a perfect size for kinky curls in very and medium-short hair. Secondly, if you want to get tight curls for very or medium short hair, you must pick curling iron with ½'' barrel width and 5/8" can also be tried for tight curls. Thirdly, for classic curls in very and medium-short hair, you need to choose a curling iron with 3/4'' barrel width. Finally, curling iron of 1'' barrel width will give loose curls in very and medium-short hair.
Barrel Shape
The shape of the curling iron's barrel is an important factor to consider getting the desired style. Three possible barrel shapes provide three different options for styling curls.
While you are looking for spiral curls, you must go for a cylindrical-shaped barrel. It is also possible to mingle either loose or tight curl at a time. Conical shaped barrels must be chosen for this blend. While the conically shaped barrel is used, you will get wider curls near your scalp which will gradually be tighter towards the end. If you want the opposite result, you just need to get a reverse conical-shaped barrel.
Material
Ceramic, tourmaline, and titanium are found used in curling irons. The exposure of these materials results in an emission of large amounts of negative ions thus considered the best conductors of heat. In the later section, we will know which material suits your hair type depending on the health of the hair. Always reject curling products containing chrome or harsh metals.
Temperature control
Curling irons having less than five different heat settings do not worth buying because it limits options. The heat levels are crucial as constant exposure to heat like 400°F, or higher will cost the health of the hair.
Our Top Curling Irons for Short Hair Reviews
Products are presented below according to different criteria i.e. the length of hair, types of hair, types of curl, with of barrel, etc. to match your hair pattern correctly:
Tourmaline ceramic curling iron is the best for thin to coarse hair because it releases negative ion which is good for your hair. This type of irons can be tried even on damaged hair, so you do not have to worry about the current health of your hair. Infiniti Pro by Conair Nano Tourmaline Ceramic Curling Iron is the perfect one for the criteria so mentioned.
This product has five sizes of which ½", ¾", and 1" are suitable to curl short hair. Each of these three will give you different curls. If you want to get tight curls in very short or medium short hair, you should try ½" barrel of this product. For classic curls in very short or medium short hair, you need to get ¾" barrel. If you have medium short hair, you need to buy 1" barrel of this product to get a loose curl.
As you have already known tourmaline ceramic is the best option out there in the world of curling irons for thin to coarse hair, I'm going to refer you to another tourmaline ceramic-based product. XTAVA Professional 5-in-1 Curling Iron is the product that has become most popular among the customers.
If you buy this product, you will get five items at a time out of which 2 barrels can be used in short hair. One of which is ¾" barrel and the other is 1" barrel. If you have Xtava curling iron, you can use its ¾" barrel to add classic curl in very or medium short hair and 1" barrel to find loose curl in your medium hair. You do not need to buy two different irons for classic and loose curl if you buy Xtava curling iron.
Titanium Curling Irons will be a go if your hair is thick to coarse because curling this type of hair requires much heat than other hair types do. At the same time, you need to pay attention to the health of your hair. Babyliss Titanium Curling Iron is the product that can help you curl your thick to coarse hair the way you want.
This product has different barrel sizes so that you can get the one that suits your criteria the best. For short hair ¾" barrel will give you classic curls and 1" barrel will give loose curls. You need to be cautious because if your hair is damaged, you must avoid high-temperature levels of this product. Nothing to worry as this product contains 50 heat levels so you can pick low-level temperature if your hair is damaged.
Now I'm going to refer you to the product which gives the customers a wide range of choices. Hot Tools Professional Spring Curling Iron is a perfect tool for curling short hair. You can give your kinky hair curls with 3/8" barrel of this product, tight curls with the help of ½" barrel, and classic curls with ¾" barrel.
For loose curl in medium short hair, you can use 1" barrel size. This product is 24k gold plated which allows you to curl your thick to coarse hair so gently. Being Gold plated it gets so hot that it can burn your thin hair. Though it has multi-heat settings, you should pay extra attention if your hair is thin.
FAQs on Curling Short Hair
Q1. Is a curling iron or wand better for short hair?
For tighter, more defined, and even curls, a curling iron is better but for loose, shaggy curls, a wand is better. The only difference is, for short hair you must have a thinner barrel to wrap the hair. A clamp would be better to hold and control the short hair strands better. 
Q2. What size wand is best for short hair?
This size will allow you to create big beachy waves and tight curls!
For short hair, a short barrel of ½" to 1" is preferred. This will allow you to make loose beachy waves as well as tight curls.  
Q3. How do you use a curling iron on short hair?
For short hair, a 1" barrel works best. Apply a heat protectant all over the hair. Make sections of the whole head and take one lock at a time. Hold the iron downwards from the top of the head and wrap the hair from the head, outwards towards the end. Hold for a couple of seconds and release. 
Last update on 2023-09-10 / Affiliate links / Images from Amazon Product Advertising API
---
---