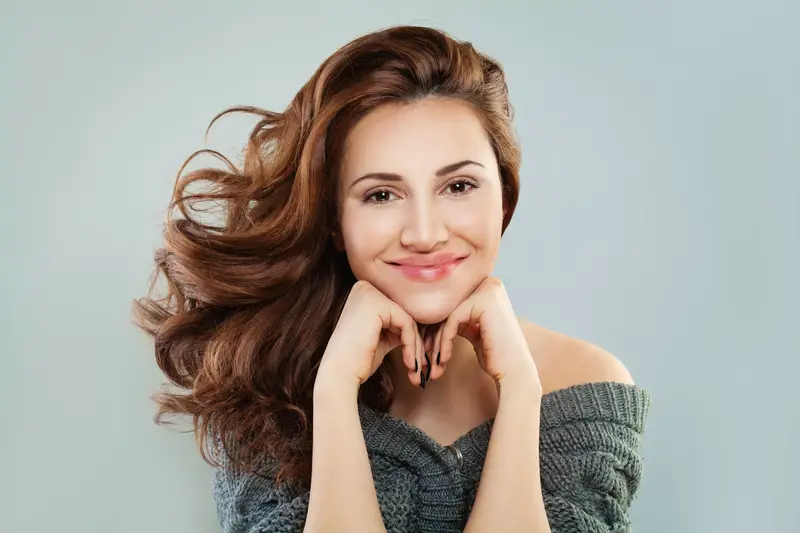 Hot Tools is a very well known name in the world of a curling iron. The quality service within a reasonable price is the factor of the large market share of Hot Tools. It is one of the demandable curling brands for women.
Hot Tools offers 38 types of different curling iron according to material, barrel size & length, and styling. Mainly they have categorized their iron as per usability and material. They make curling iron for both professional and general. Hot Tools has a lot of product for every kind of hair and curling hairstyle.
The curling iron of Hot Tools is maintaining a standard to stay in the beauty industry. It is also the most renowned brand because of its high customer satisfaction. Customers give reviews about Hot Tools which are very positive. Analyzing the summary of the review about customer feedback has been provided here.
For Professional Curling
Specialty
24k gold plated barrel for extra smooth curl
Extra-long cool tip and heavy-duty, long-life heating element
Highest 430°F with Variable heat settings with built-in rheostat control
Quick heat up Technology and Powerful spring clamp
Pulse auto heat controls sense heat loss and regenerates heat instantly for nonstop curling with consistent quality.
Soft grip for comfortable handling
Maintaining expert quality to provide perfect tips of curl
Option 1: To get high quality and smooth curl professional prefer to use facilitate and premium curling iron. That's why Hot Tools comes with Hot Tools Professional 1110 Curling Iron with Multi-Heat Control, Mega 1-1/4″. This curling iron is mainly made for loose vast and wavy curls. Girls with long hair prefer more this curl. It is the best selling curling iron of Hot Tools according to the Market.
Option 2: To make full curl and waves Hot Tools makes Hot Tools 1" Professional curling iron (Model 1181). Hot Tools claims it is one of their best-selling professional models.
Option 3: The updated model of 1181 is known as Hot Tools 1" Salon Curling Iron (Model HT1181XL). The extra barrel makes this curling iron more user-friendly especially for long hair. Girls like it more for quick heating and large barrel to make hair curly rapidly.
These professional curling is being also used hugely by the general customer as they get this professional tool at affordable prices.
For General Curling
Girls love to make curling hair as it gives them different and beautiful stylish look. For day to day curling, Hot Tools offers general, easy processing and rapid curling. There are three types of curling iron made by three different types of material with some special qualities.
Healthy Hair
There are total four types of NanoCeramic iron hair. But "Hot Tools HTBW1852 Curly-Q Tapered Nanoceramic Curling Iron" is more demandable and efficient. Because-
Nanoceramic barrel has an extra smooth surface for extra shiny and less damaging curl. It is better for thin/fine hair.
1-1/4" inch barrel helps to make all types of curling.
Gorgeous Hair
There are four types of curling iron made by titanium barrel with different sizes. Among them, Hot Tools Pink Titanium Curling Iron 1" is the most demandable in the market. Especially teenage and young customers are being attracted by this pinkish design.
Titanium is a hardcore way to stop frizz and static electricity before it starts. It gives you the highest heat. Titanium gets in, gets out and leaves your hair with a silky texture like never before.
It gives you the highest 450° F. It has instant recovery. The irons maintain maximum heat, curl after curl.
Titanium products might be better suited for very thick coarse hair. Best for occasional use.
Regular Use
Girls who use a curling iron every day are more conscious about the health of hair then style because there is a chance of damaging hair. Hot Tools gives ten different irons made by lightest material tourmaline. It has ¾" to 2" barrel size to make any curl. Hot Tools tourmaline curling iron 1" is being sold more.
Tourmaline reduces frizz and gives long-lasting curling. It helps hair to receive less damage, need fewer products, and to get red carpet-worthy shine. It is best for damaged hair and also recommended for regular use.
Extra Hold-Constant high heat means all curls are formed at the same temperature, providing long-lasting, consistent hold.
There is some negative feedback that customer gives to Hot Tools.
The name, model, and barrel size are different in various sites.
The durability of the curling iron is suspected.
FAQs
1. How to clean hot tools curling iron?
Unplug the curling iron first. Soak a rag in lemon juice and wrap it around the barrel for 15 minutes. Make a mixture of three parts baking soda and one part water and apply generously on the barrel. Wipe off with a damp rag. Dry the barrel completely before using it again. 
2. Why is my hot tools curling iron handle sticky?
With repeated use of the curling iron, the handle accumulates dirt and residue of hair products like heat protectants, mousse, hairspray, etc. The handle thus gets sticky.
3. How to clean the handle sticky?
You can apply a few drops of rubbing alcohol or create a paste with three parts baking soda to one part water. Use a damp cotton pad or soft cloth with any of these and rub over the handle to remove all stickiness. Wipe with a water-dampened cloth and then a dry cloth.
Related Articles
Last update on 2023-11-04 / Affiliate links / Images from Amazon Product Advertising API
---
---